2023 Fall Happenings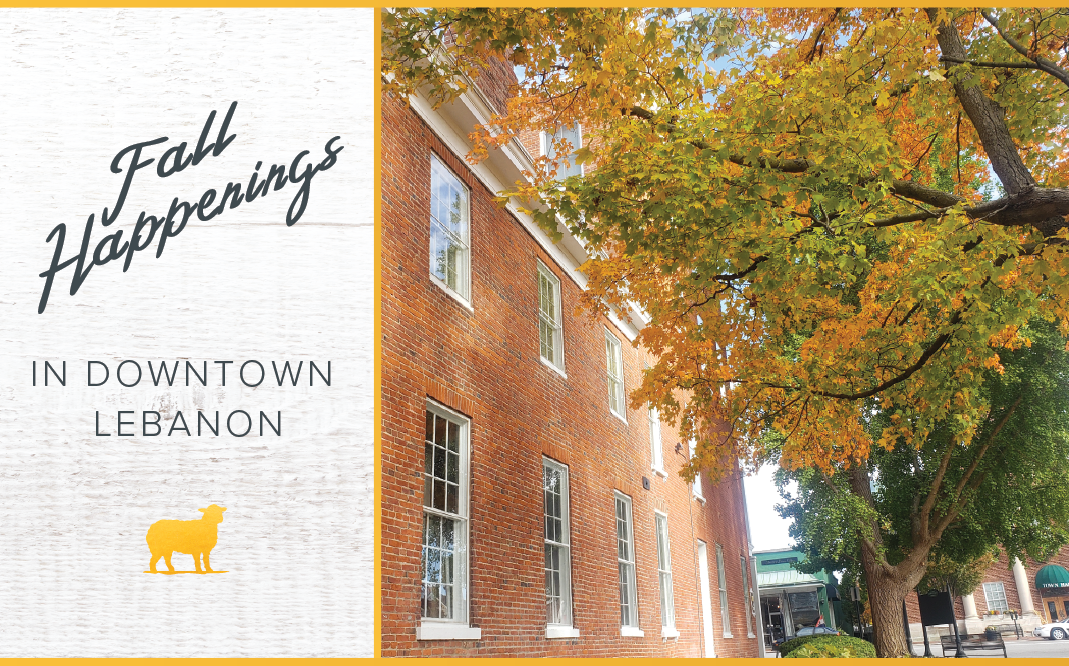 Fall has arrived in Southern Ohio, and we're delighted to be right in the heart of it all.
Whether you're coming to the Golden Lamb seeking a delightful afternoon lunch, a memorable dinner experience, or planning a fun-filled weekend adventure, we've got you covered! 
Read on to discover the exciting fall events coming to Lebanon, Ohio this year. 
Dinner with History: Halloween
Dine with the spirits of the past during our upcoming Halloween Dinner with History! 
On Tuesday, October 24th, enjoy tales of the supernatural at the Golden Lamb told by Historian John Zimkus, all while enjoying a spooky-themed dinner! Tickets are $50 per person with 20% gratuity added. 
View The Menu    Purchase Tickets
Warren County Historical Society exhibit on the Golden Lamb (Oct. 27- Jan. 6)
The Warren County Historical Society is celebrating 220 years of the Golden Lamb in art! On October 27th, don't miss the opening of the art show, where chosen pieces will be put on display in the lobby of the Golden Lamb Inn.
LM&M Railroad's Pumpkin Patch Express
The LM&M Railroad's Pumpkin Patch Express is open for the entire month of October! The Pumpkin Patch Express features a 20 minute train ride. During the journey, Scarecrow hosts will be making balloon pumpkins for passengers to enjoy as they take in the sights of fall outside.
After a 20 minute ride, the train will stop at the Pumpkin Patch (Lebanon Sports Complex) for a layover. At this time, all ticketed passengers will receive a small pie pumpkin. While at the Pumpkin Patch , passengers will enjoy a variety of fall activities!
Merchant's Trick or Treat in Downtown Lebanon (October 28 from 1-3 p.m.)
It's all treats, no tricks in Downtown Lebanon on Saturday, October 28th from 1 p.m. - 3 p.m. during Merchant's Trick or treat! Wear your costumes and bring your candy buckets. Participating Merchants will have a sign in their windows.
The restaurant will be open on Halloween from 11:30 a.m. - 4 p.m.