Private Dining & Catering
HARRISON DINING ROOM
This room was named for two of our famous guests, William Henry Harrison (9th United States President) and Benjamin Harrison (23rd United States President, Ohio born). This second-floor room is ideal for a large family or small business meeting. The square table situated in the center of the room will comfortably seat up to 16 guests.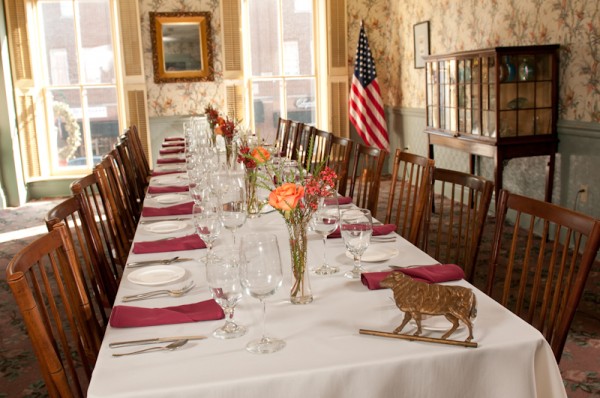 THOMAS CORWIN DINING ROOM
The second largest of our second-floor private dining rooms offers space for up to 30 guests. This room is located adjacent to our President's dining room and could be used to provide extra room for larger banquets or cocktail parties.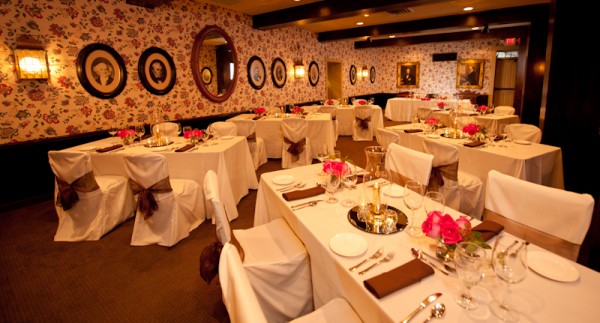 PRESIDENT'S DINING ROOM
The largest of our second-floor private dining rooms, the President's Room is perfect for small wedding receptions, rehearsal dinners and "Golden" Wedding Anniversaries. Comfortably accommodating up to 80 guests, this room can be set in various ways. A private alcove area is useful for a social area or an overflow of unexpected guests.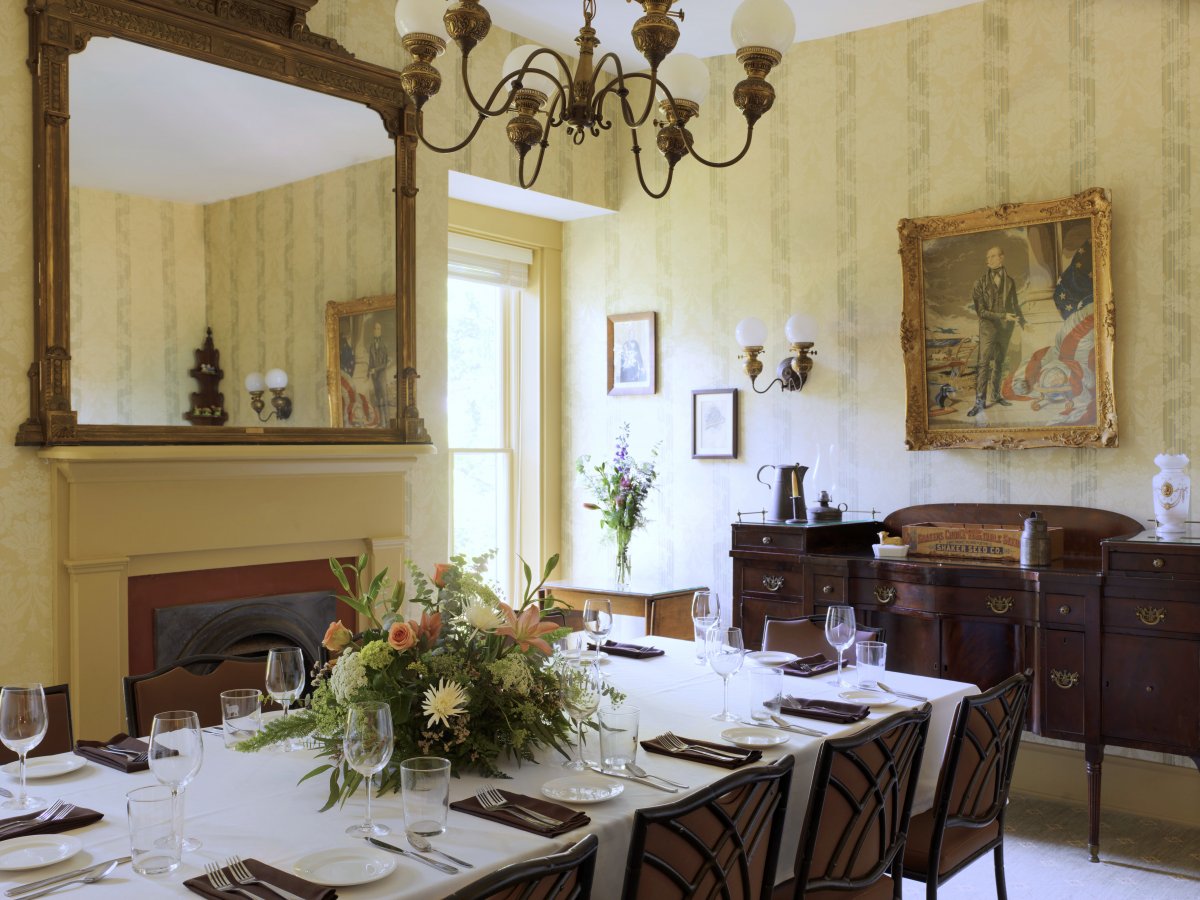 HENRY CLAY DINING ROOM
One of our most popular dining rooms, this second-floor dining room can accommodate up to 12 guests and has a beautiful view of Lebanon's historic Gazebo Park.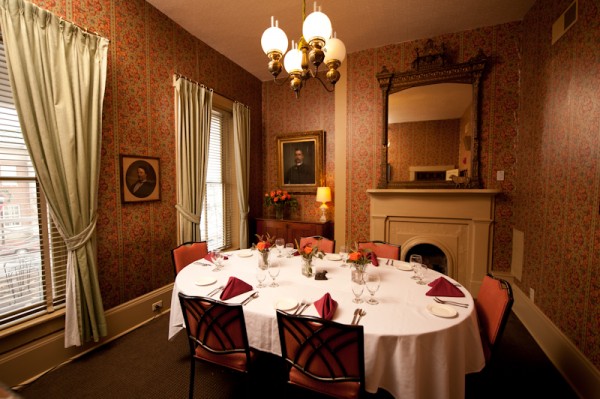 CLEMENT VALLANDIGHAM DINING ROOM
The smaller of our second-floor dining rooms has a unique story and you can read about it while you dine. The large oval table in the center of the room can seat up to 8 guests and provides excellent ambiance for conversation.