Valentine's Memories at the Golden Lamb
FANTASTIC TALES FROM THE GOLDEN LAMB
by John Zimkus, Historian of the Golden Lamb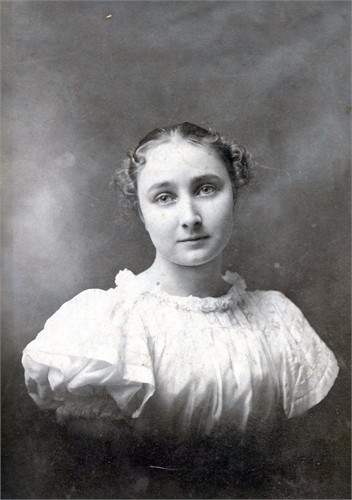 Valentine's Day has always been special at the Golden Lamb. It is one of the restaurant's busiest days with dozens of tables set for two, and many a relationship has had its first spark over a special meal here.
This time of year was also very memorable to a petite young woman who once made the hotel her home over 100 years ago when it was called the Lebanon House. Her name was Sarah Stubbs, and for 27 of her first 31 years of life, she lived at what is now the Golden Lamb.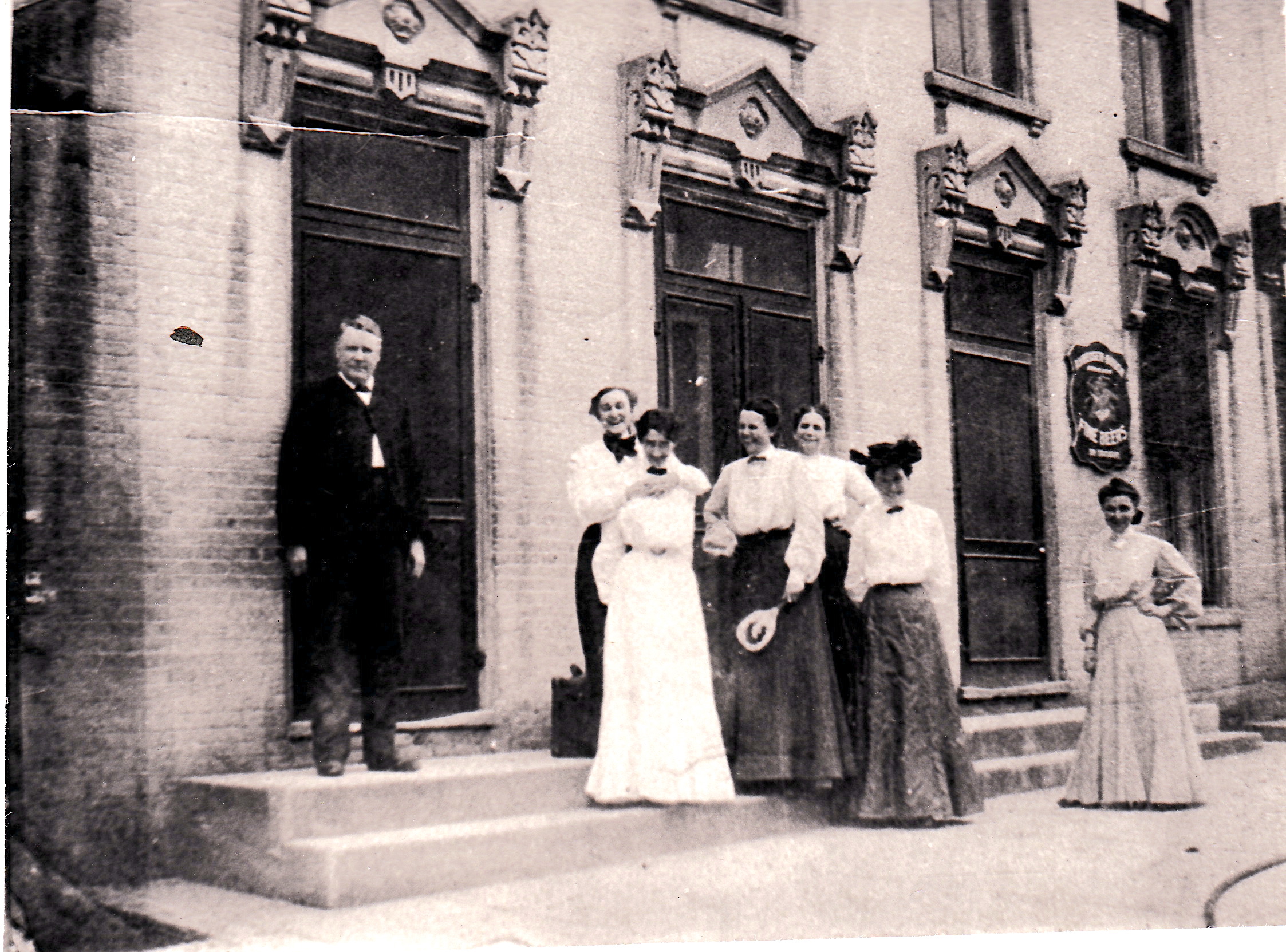 In 1882, when she was just five years old, her father died at the age of 32. Sarah, her five-month-old sister, Bessie, and her mother moved into the hotel, which was owned and run by her uncle, Albert Stubbs. Ten years later, Sarah and Bessie's mother died, leading the girls to continue making the property their home for well over a dozen years more.
Our love story starts, though, when Sarah was in her late twenties when she started seeing a "most enterprising young man with a flourishing and successful business." J. A. Kilpatrick, or "Kil" as he was called, was Lebanon's first car dealer. Lebanon's Western Star newspaper would often print a sentence or two about the couple seeing a play or attending a party together in its personal column.
In the paper's August 15, 1907, issue was an article with the very long headline, "Hills and Dales Covered by Kilpatrick and His Girls in 300 Mile Auto Trip. In Maxwell Light Touring Car, the Trip from Lebanon to Reservoir and Return was Made Without Accident." The article told how he drove Sarah, her sister and two of their friends to visit his mother near Lewiston Reservoir — today's Indian Lake in Ohio. The group of friends spent a few days there fishing and picnicking. The article did make the point of clarifying, "As there were four girls in the party, there was no need of a chaperon. In fact, if any one girl had Kil's attention long, it cannot be ascertained as the others will not 'peach' [inform on them]."
In January of 1909, it was clear who had Kil's attention, though, when at a dinner party given by one of Sarah's friends, it was revealed that 31-year-old Sarah and 37-year-old Kil would be married. It was reported, "With the last course came the announcement, very cleverly planned, the cream and cake being heart-shaped, and the white frosting lettered in red. The initials 'S. S.' linked with 'J. A. K.' and the date 'February 3,' told the pretty little secret. Of course, after 'the cat was out of the bag' a merry evening followed."
A week before the wedding Sarah's friends held a "Thimble Bee" for her. Friends brought their thimbles and were "pleasantly busy during the afternoon fashioning tea towels and dust cloths for the bride to be."
The newspaper told how the wedding guests "drew for numbers, and these each correspond to numbers on the valentines, which were used in lieu of place cards . . . A harmonious blending of pink and green prevailed in the exquisite table appointments, a huge heart of smilax gracing the center and small pink heart valentines on which rested wax tapers suggesting that at this affair 'hearts were trumps.'"
Sarah and Kil were married in the Lebanon House — now the Golden Lamb — on February 3, 1909. The ceremony took place before some 60 friends and relatives in "the spacious parlors, which compose the family apartments at the hotel."
The Western Star, describing the event stated, "The curtains parted and entering from the rooms in the rear came the dainty and sweet little bride unattended. She was as beautiful and attractive as an exquisite flower and gowned in a wondrous creation of white messaline, elaborated in gold and carried pink roses whose dainty color lent a blush to her cheek."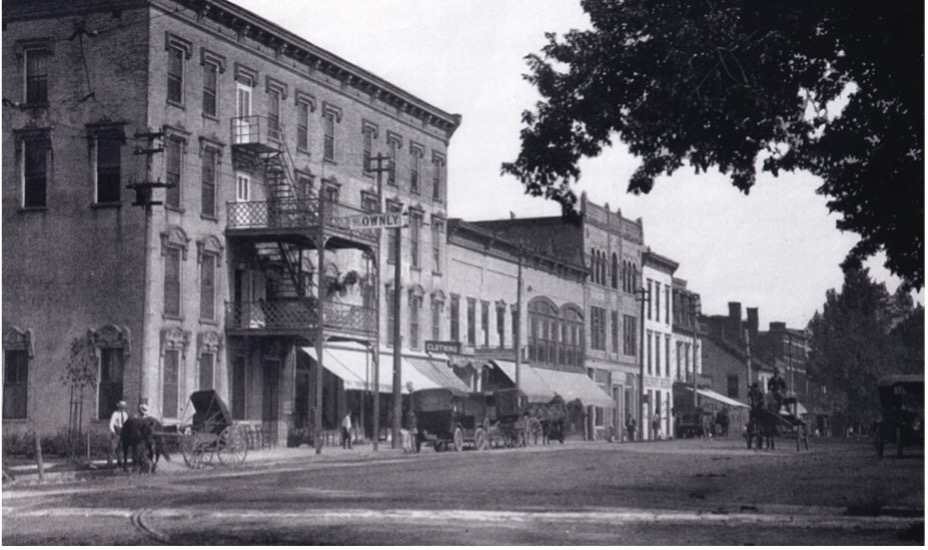 The love that blossomed that day at The Golden Lamb would bloom until 1945 when J. A. Kilpatrick died three days short of his 74th birthday. Sarah would reunite with her Kil in 1957 when she passed away.
Now, if in reading this story of love at the Golden Lamb, you thought Sarah Stubbs' name sounded familiar from a totally different tale about the hotel, you are not wrong. Despite her having passed away at the age of 79, Sarah has been "identified," more than anyone else, as the little girl ghost who wanders the halls upstairs. That story, however, is to be told at another time — and around another "holiday" — at the Golden Lamb.
---
Want even more fantastic tales?
Join the Golden Lamb's John Zimkus at Dinners with the Historian on Wednesdays from 6 to 8 p.m.
---
 Make your history part of our history — plan your trip to the Golden Lamb!
Restaurant Reservations           Hotel Reservations