The Golden Lamb celebrates hotel bicentennial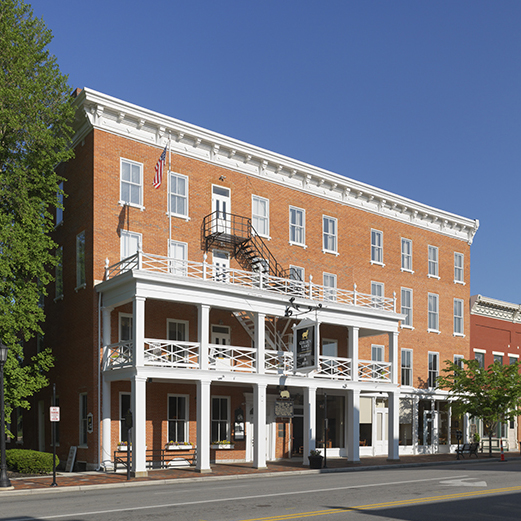 Two hundred years ago, Ichabod Corwin moved his Golden Lamb tavern a few blocks down in Lebanon, Ohio and cut the ribbon for the opening of a "new and commodious brick building on Broadway" that not only served food and drink, but provided overnight accommodations for guests.
Today, one of the nation's oldest continuously operating hotels is celebrating the 200th anniversary of that brick building with lodging specials that celebrate its heritage and contributions to the region.
The the Golden Lamb has been enhanced over the years – increasing in size, technology upgrades and other amenities – it's stayed true to its historic roots of offering an inviting and unique setting for travelers from around the world. Guest rooms are furnished entirely in period furniture, featuring Shaker and early American antiques, mixed with modern amenities like private baths, complimentary Wifi and new Temper-Pedic mattresses.
Join us now through November 21 for an offer you don't want to miss: enjoy an overnight stay and dinner for two for $200 any night of the week.
For more information or to make your reservation, call us at (513) 932-5065.