Meet the Flock: The Golden Lamb's Decorating Crew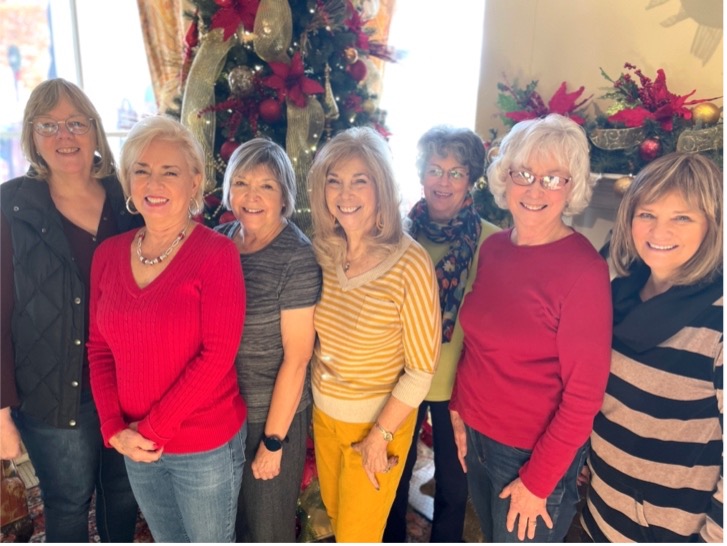 Since 1803, we've been a gathering place.
With that legacy comes a whole host of wonderful personalities who have helped make the Golden Lamb what is today. As we tell stories of our past, we also want to bring you tales from the legends of our present!
Meet our decorating crew, "The Golden Flock"! This dedicated team full of creative vision is made up of Vicki Patterson, Elaine Frock, Judie Grin, Judie Lantman, Barbara Phenix, Carolyn Rosenberry, Connie Steger, and Sue Vanderweele! 
They've been working since Halloween to bring the holiday magic to life at the Golden Lamb, and with a second year of decorating under their belts, we asked them to share their story in their own words: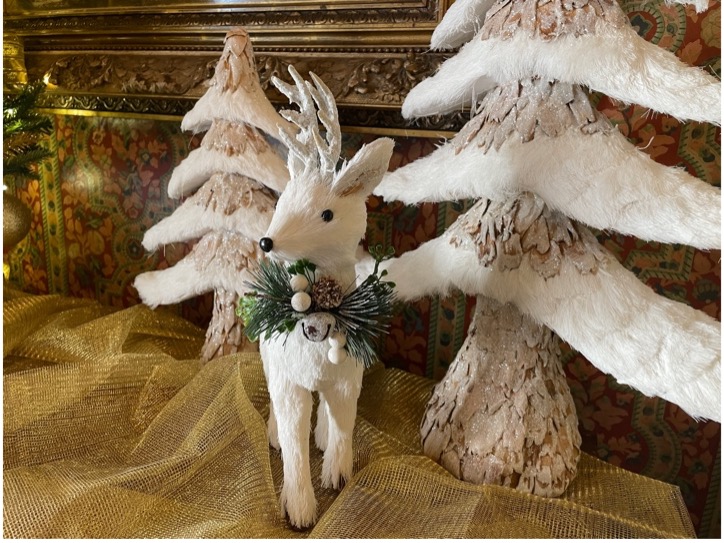 Q: What is your favorite part of working with the Golden Lamb?
Carolyn: Seeing the expressions on peoples' faces when they come in and see the decorations. The joy it brings is just amazing!
Vicki: The staff of the Golden Lamb is just wonderful! They take such good care of us.
Elaine: Working with this wonderful team, I've learned so much! I started as an "apprentice," wrapping packages, and now, I have more responsibility. I've learned a lot about decorating, and it's even inspired me in how I decorate my own home!
Barbara: We certainly get our steps in decorating all four stories of the Golden Lamb! Not sure if that's my "favorite" part, though!
Sue: Seeing all our hard work come to fruition. I just went to the Biltmore, and in my entirely unbiased opinion, their Christmas decorations have nothing on the Golden Lamb!
---
Q: What does it mean to you that the Golden Lamb is part of so many traditions?
Connie: A lot of people come in the holiday season just to see the decorations, and the opportunity to help spread that joy is just amazing. It's so fun to hear the excitement as people call in to see when the decorations will be up.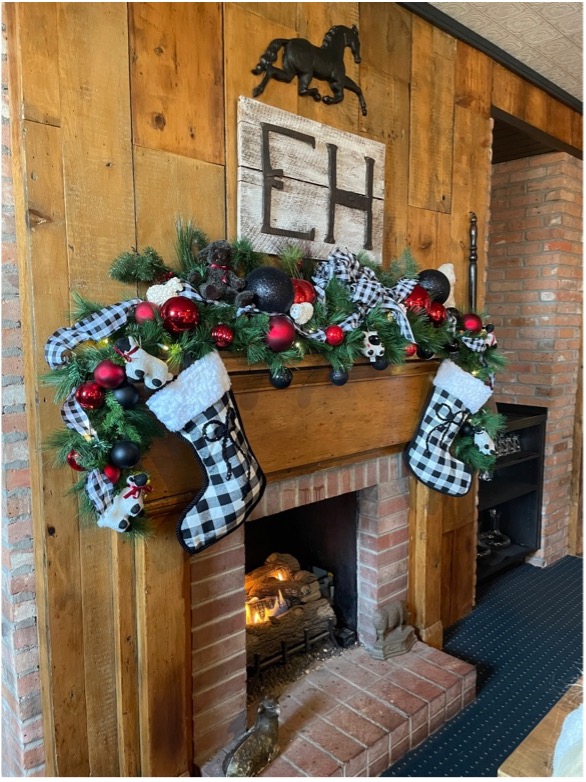 Q: What is your favorite room to decorate?
Carolyn: The Dickens Dining Room is my favorite. I love the room to start with, and it just has a lot of different options for decorating.
Barbara: I enjoy decorating the Vallandigham Room because it's elegant and small — we can get everything put up and enjoy seeing the finished room all in one day.
Judie: I have a special love for the Thomas Corwin Room since we decorated it on my first day of decorating.
Vicki, Connie & Elaine: The lobby — it sets the impression for all the holiday décor. It's so elegant, and the "wow" factor when people walk in just makes all our hard work worth it.
---
Q: Any favorite decorations?
Sue: I love the tree in the Buckeye Room. It took a long time, but when we finished it, it was so impressive.
Elaine: I worked on that Buckeye Room tree, and it's difficult to do because you can see through the tree, so you have to decorate in multiple dimensions. When you're done, though, it's so pretty.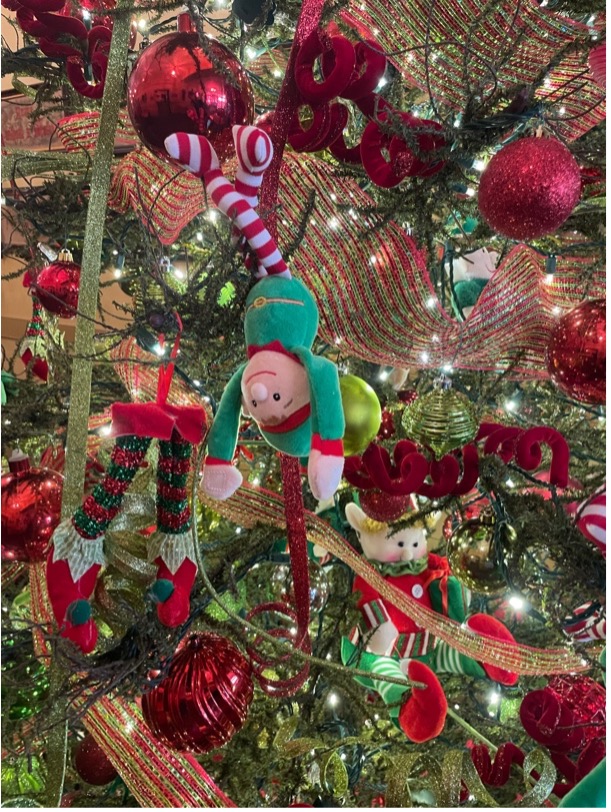 Q: What are some of your favorite Golden Lamb holiday memories?
Connie: My husband and I were having New Year's Eve dinner here, and it started to snow. It was just so special!
Vicki: I love everything about the parade — the horses, the way people dress up. The one year it snowed, it looked like a Dickens novel, and my cousins had come from West Virginia. They're still talking about it to this day. It's so nice to think that we can decorate the Golden Lamb and help bring some magic to the festivities and make guests happy!
Elaine: I've always loved seeing the decorations. They just put you in the holiday spirit, especially as you go from room to room and see all the different themes. It's just exciting! There's a warm feeling when you come to somewhere that's historic and beautiful.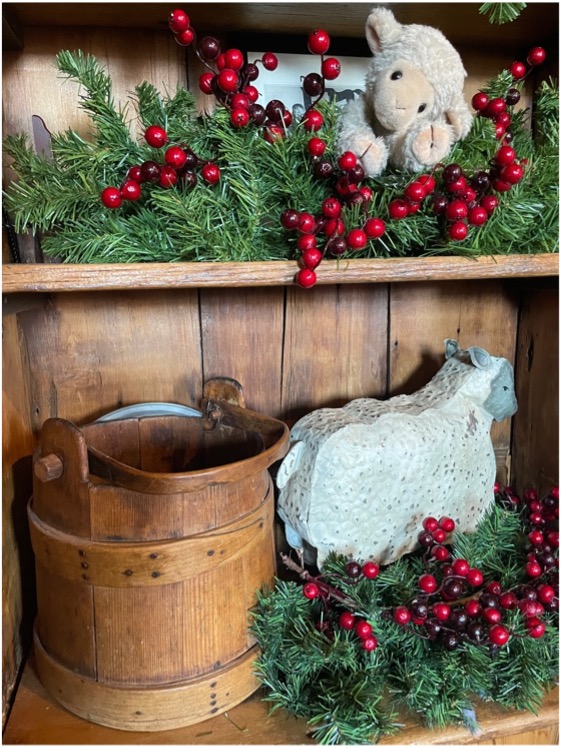 What would you tell someone who hasn't visited the Golden Lamb before?
Vicki: They serve wonderful food.
Sue: The history is so rich and fun to learn about.
Connie: The atmosphere is incredibly unique.
Elaine: It's a place of family tradition. I have four grandchildren, and when they each turn 10 years old, we bring them to the Golden Lamb for dinner. We love showing them all the rooms named after presidents and the cabinet in the lobby that has the secret hidey-hole where the recipe for the shaker pie was found.
Carolyn: It's so comfortable, especially by the fireplaces in the Black Horse Tavern.
Q: How long have you been dining at the Golden Lamb?
Sue: I had my first wedding rehearsal dinner here in 1983.
Elaine: The past 43 years, we've dined at the Golden Lamb for Christmas — ever since my daughter was born.
---
Q: What is your favorite item on the menu?
Connie: The fried chicken
Vicki: The banana cream pie and the two-day turkey dressing (picking one is too hard!)
Sue: The famous shaker pie
Carolyn: The prime rib
---
Make your history part of our history — plan your trip to the Golden Lamb!
Restaurant Reservations           Hotel Reservations