Meet the Flock: Kathryn Schaub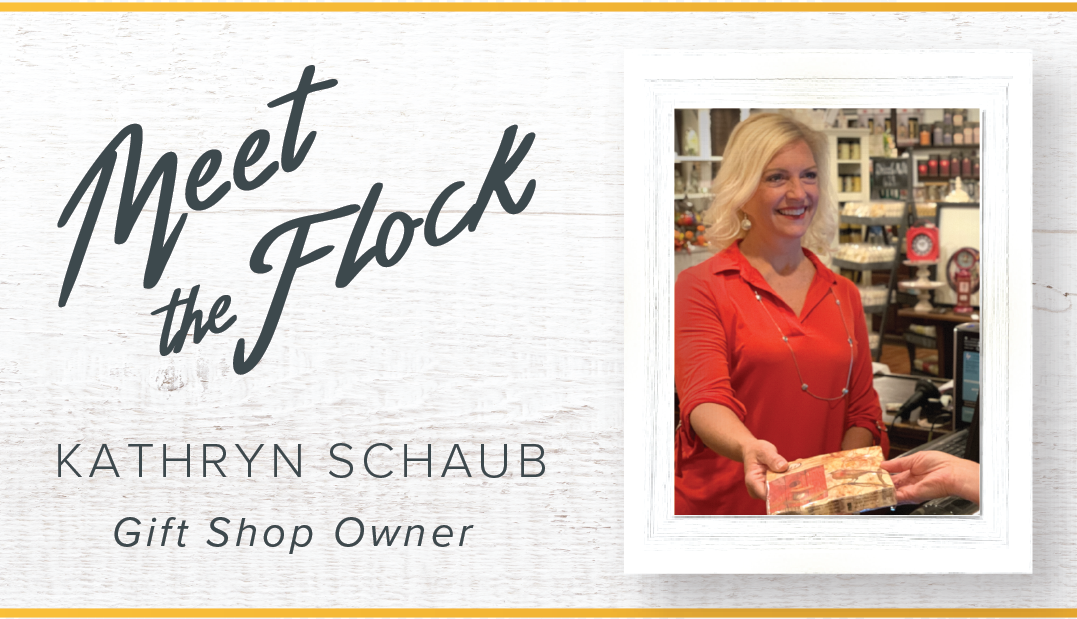 Since 1803, we've been a gathering place. With that legacy comes a whole host of stories that shape the Golden Lamb. As we share tales of our past, we also want to take you behind the scenes and share inspirations from the legends of our present!
Meet Kathryn Schaub, owner of the Golden Lamb Gift Shop since 2011.
Nestled in the lower level of Ohio's longest continually operating business, the Golden Lamb Gift Shop is stocked with a lovely array of gifts to satisfy even the most particular shopper. 
We asked Kathryn to share her Golden Lamb story: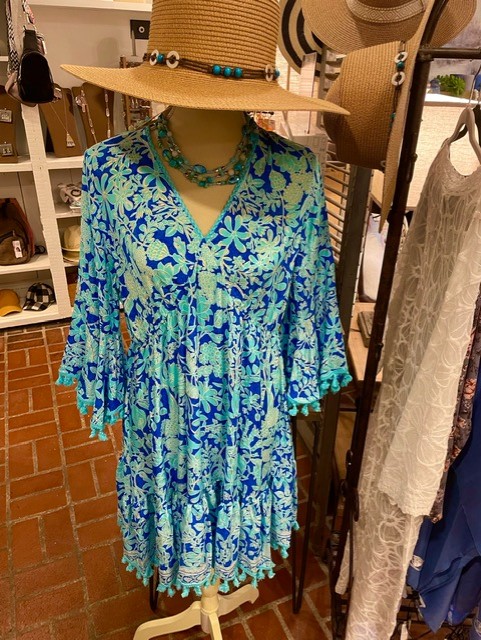 Q: What is your favorite part of working with the Golden Lamb?
The synergy of working with a well-run organization that has a great reputation is priceless.  I love that the gift shop is part of the overall experience people have when they visit the Golden Lamb.
Q: What are some of your favorite items in the gift shop?
I love the popular lines that we carry like Brighton, Unode50, Thymes, Swan Creek, and Willow Tree, but my heart has always been drawn toward home decor.  We have a wonderful selection of unique lamps, wall art, and accessories, and our seasonal decor items are very popular.
Q: Any exciting upcoming finds in the gift shop?
We are known for our great Golden Lamb souvenirs, but I'm super excited about our Mother's Day offerings this year. We have beautiful spring containers to hold our Real Touch floral stems, unique jewelry and handbags in a wide range of price points, and garden items like birdhouses and artisan wind chimes. Our new line of Anne Koplik handmade jewelry has an irresistible spring sparkle for a mom who deserves the best.
Q: What do you wish people knew about the gift shop or the Golden Lamb?
I think more people should think of the Golden Lamb as a destination, rather than simply a restaurant. When you come, plan a longer stay! The biggest complaint I hear from guests is, "I wish I had more time! There is so much here to see!"
At a minimum, set aside time to tour the hotel to see the historical significance of the building and its beautiful furnishings and decor, then have a top-notch dinner experience (the fried chicken is the best I've ever had), and be sure to save plenty of time to stroll around the gift shop!
For an even better experience, stay a couple of days in a beautifully appointed guest room and take in our whole delightful town.
Q: What does it mean to you to be a part of the Golden Lamb legacy?
I am so fortunate and honored to be part of the Golden Lamb legacy that began in 1803 and continues to draw people in with its beauty, history, excellent service, and delicious food.
Q: Anything else you would like to add?
The Golden Lamb at Christmas is a must, but don't limit yourself to visiting once a year. From the Thursday Burger specials and seasonal menus to the ever-changing offerings in the gift shop, you'll be missing out if you don't visit regularly. 
I also want to give a "shout out" to the best staff a gift shop could have! From Kay, who has been here over 10 years with her endearing Mississippi charm to David, who has a fun story about every product, fun-loving Cindi, and new-comers Kim, Tina, and Cindy who are already winning the hearts of our guests—we really have a great group that puts the vibrancy into the shop.