Meet the Flock: Karen Ayres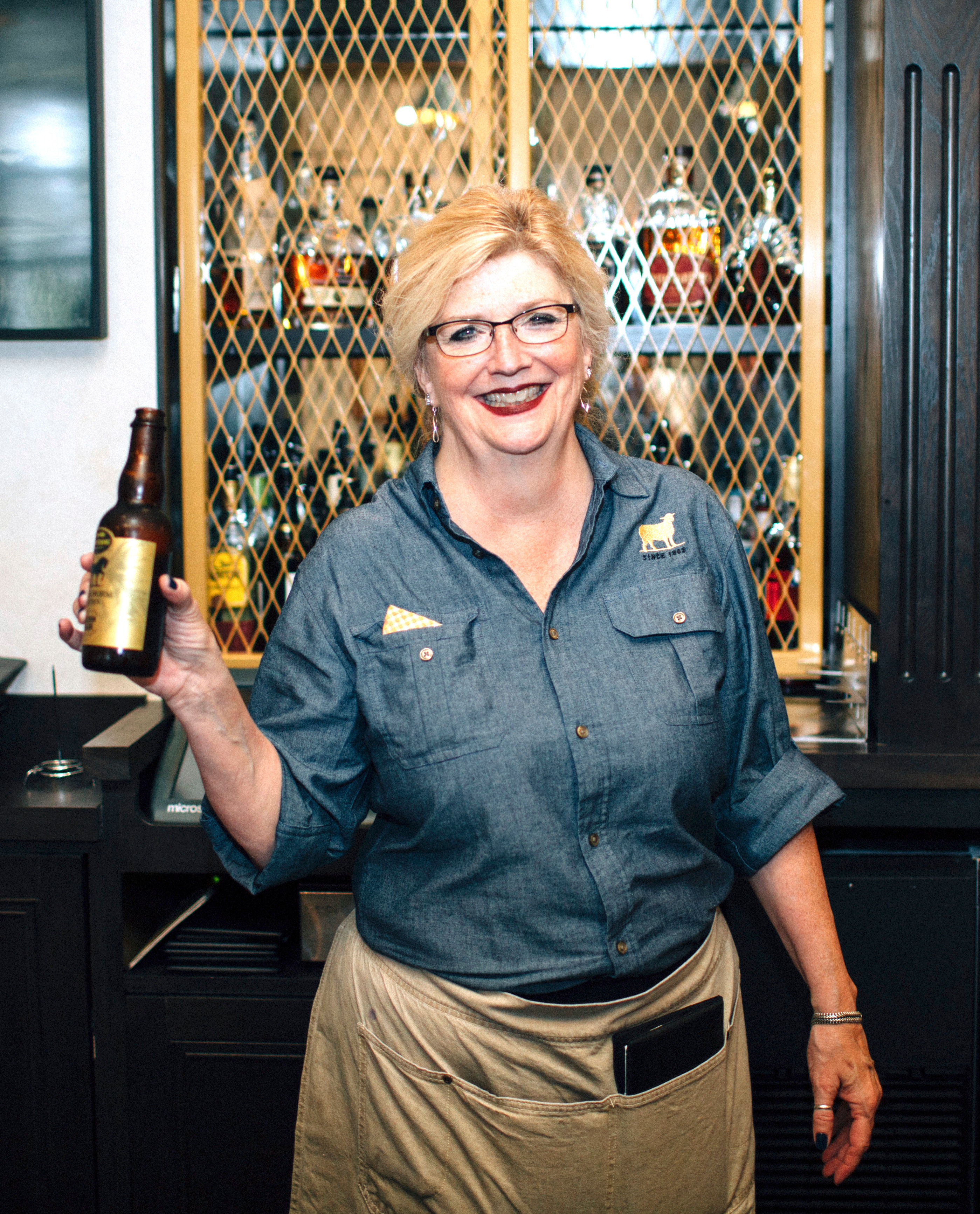 Since 1803, we've been a gathering place. With that legacy comes a whole host of wonderful personalities who have helped make the Golden Lamb what is today. As we tell stories of our past, we also want to bring you tales from the legends of our present!
Bartender Karen Ayres has been part of the Golden Lamb family for the last 11 years. She is well-known to patrons of the Black Horse Tavern, often described by guests as "gracious," "welcoming," and simply "the best." Those who have met Karen know she has a smile that warms the whole room!
We asked Karen to share her Golden Lamb story in her own words.
What brought you to the Golden Lamb?
I grew up on the westside of Cincinnati in a family of 5. We moved to Harrison, Ohio when I was 12, and that's where I graduated high school. I've since moved around the Cincinnati area a bit, but about 15 years ago, I moved to Lebanon. The charm of the town convinced me to stay, and I am glad I did!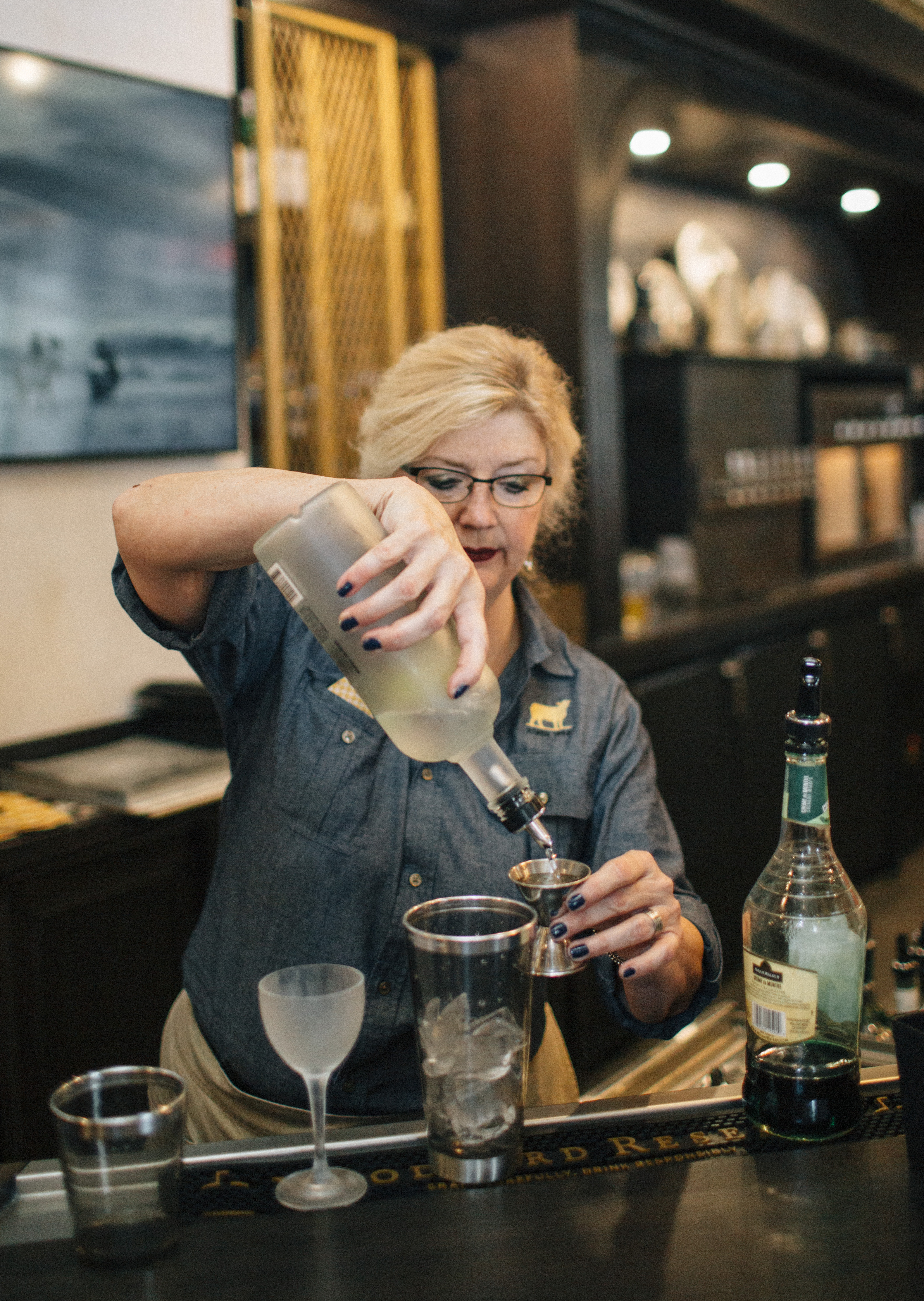 What is your favorite part of working at the Golden Lamb?
When people ask why I like bartending I make a living doing my two favorite things — talking and playing with alcohol! Really, though, it's the people we meet, the families we watch grow, and the gift of becoming part of their story.
I get to help our guests step away from the outside world, relax while enjoying good food and drink, and leave feeling better than they did when they got here.
What does it mean to you to that the Golden Lamb is a part of so many traditions?
I love when guests who came here with their grandparents carry on the tradition with their children and grandchildren. When they come in, they usually have some sweet or funny story to go with their smiles!
What is one of your favorite stories from your years at the Golden Lamb?
I had a young couple that came to sit at the bar one evening, and even though their relationship was relatively new, they were very dedicated to each other. As a helpless romantic, I encouraged them to do what made them happy. We talked about their plans for the future, and after a while, they left after hugs and goodbyes. 
They have since been back several times. The first time was to show me her engagement ring and to let me see that, in their words, "They were a couple of kids who were serious about each other and their future." Now, they are now married and were back at the Golden Lamb most recently to celebrate a new addition to their family!
I love that they have included me in these moments.
What would you tell someone who hasn't visited the Golden Lamb before?
The Golden Lamb is the perfect place to dine — whether it's date night, family night, business, or drinks and appetizers with friends. We have something for everyone!
What is your favorite item on the menu?
I always recommend the Prime Rib! As one of our house specialties, it is perfectly seasoned and a generous helping! We get a lot of things right, but this is perfection!
Anything else you want us to know?
The Golden Lamb has been a big part of my life these last 11 years. Watching it continue to grow and getting to be a part of that growth have been a pleasure, as well as all the friends I have met along the way. I am forever grateful. 
Come see us at the Golden Lamb. We would love to be part of your story!
---
 Make your history part of our history — plan your trip to the Golden Lamb!