Meet the Flock: John Zimkus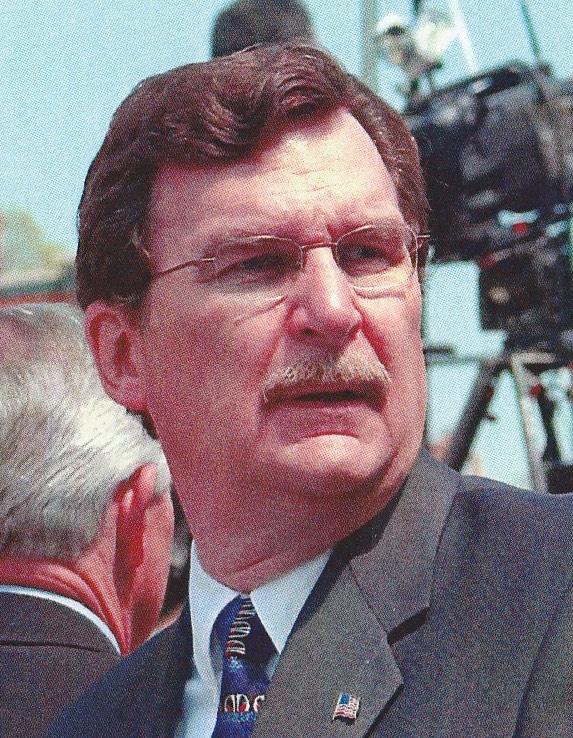 Since 1803, we've been a gathering place.
With that legacy comes a whole host of wonderful personalities who have helped make the Golden Lamb what is today. As we tell stories of our past, we also want to bring you tales from the legends of our present!
Meet our historian, John Zimkus! Part of the Golden Lamb family for the past 14 years and a lover of history, he is full of tales of days gone by.
We asked him to share his story in his own words: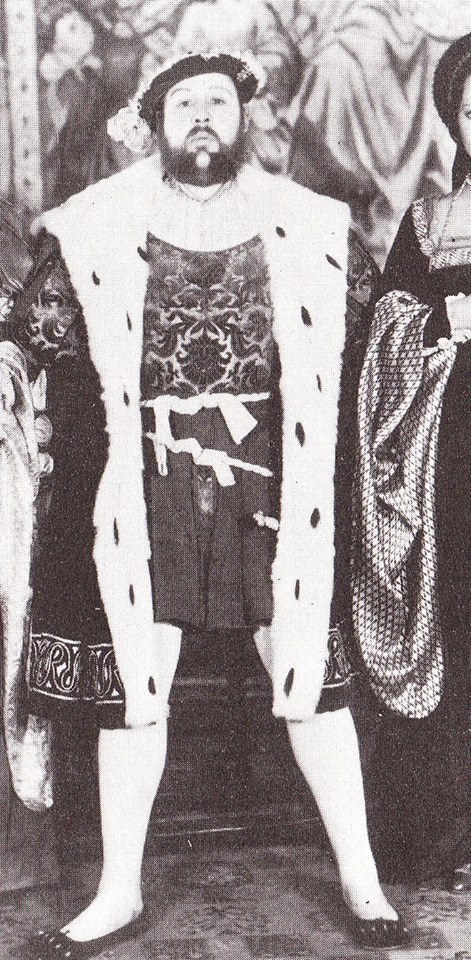 Q: What do you enjoy doing in your free time?
I am a major fan of old movies like those shown on Turner Classic Movies. I also have a passion for local history and often do research for my own enjoyment and satisfaction.
There are a few times when I have gotten to combine my two great interests.
One example is when I uncovered that the great British-born, Academy Award-winning actor Charles Laughton often visited Lebanon and the Golden Lamb. Laughton—famous for his role in The Private Life of Henry VIII (1933), Mutiny on the Bounty (1935) and in the title role of The Hunchback of Notre Dame (1939)—first visited the Golden Lamb in 1949 on his way back from a speaking engagement at Miami University. He returned several times.
On July 11, 1957, Bud Nelson, a columnist for Lebanon's newspaper The Western Star, wrote, "Charles Laughton, the noted stage and screen star who has visited at the Golden Lamb Inn several times, told me the last time he was here (en route to Miami University for a program) that his favorite was the homemade cream of chicken noodle soup. To prove it was his choice of the appetizers, he consumed some three or four large servings while we chatted about food and drink and Laughton."
He must have had a hearty appetite, as an October 23, 1960, article in the Middletown Journal also mentioned Laughton, saying, "Recent entertainers who have dined at the hotel include Buddy Rogers, Martha Ray and Charles Laughton... Charles Laughton had a tremendous appetite… He ate a whole chicken, vegetables, nearly two dozen rolls, almost a pound of butter, and ended with pie a la mode."
---
Q: How did you get involved in telling local history?
I was born in Connecticut and moved to Ohio when I was in high school. I fell in love with my future wife at Miami University in Oxford, Ohio, and after visiting her at her home in Lebanon, I fell in love with the city and the Golden Lamb. I taught seventh-grade history for 35 years, 32 of which were at what is now Berry Intermediate School—only a few blocks north of the Golden Lamb.
During that time, I developed a local history unit for my students and taught them all about the community in which they live. I also became active in the Warren County Historical Society and have served as its historian for over 30 years. I currently work there two days a week.
---
Q: How did you get started as a historian at the Golden Lamb?
In 2007, I was serving on the Lebanon Area Chamber of Commerce with the then general manager of the Golden Lamb. I had just retired after 35 years from teaching history in the Lebanon City Schools system.
He asked me if I knew anyone who would like to be a historian at the Golden Lamb, saying, "A lot of places tell you that they're historic, but we want to be a place that tells you why."
After decades of teaching Ohio history in the classroom, I decided this would be a next step that I would love and have enjoyed sharing local history with guests of the Golden Lamb ever since.
---
Q: What do you do in your role as historian of the Golden Lamb?
Currently, I am at the Golden Lamb every Wednesday night from 6 to 8 p.m. for "Dinner with the Historian." I introduce myself to guests as the "house historian" and let them know that I am here to answer any questions they may have — including those about our presidential visits, ghostly guests, why Charles Dickens didn't like us back in 1842, and the Golden Lamb's many changes over its 215+ year history.
Additionally, I often greet bus tours when they arrive for a meal at the Golden Lamb. If they are not from the area, I add in tales of Lebanon and Southwest Ohio's history. I also enjoy speaking to small family gatherings or business meetings held in one of the private dining rooms in the Golden Lamb.
---
Q: What is your favorite part of working at the Golden Lamb?
I love meeting so many new people. Over the past 14 years, I have developed several friendships with frequent guests of the Golden Lamb. I often tell our patrons that this job has all the fun parts of teaching without the grueling responsibilities of grading papers or disciplining kids.
---
Q: What would you tell someone who hasn't visited the Golden Lamb before?
I would—and do—tell people who haven't been to the Golden Lamb that not only will they experience fine dining, but they will also be in a setting that played a role in local, state and national history.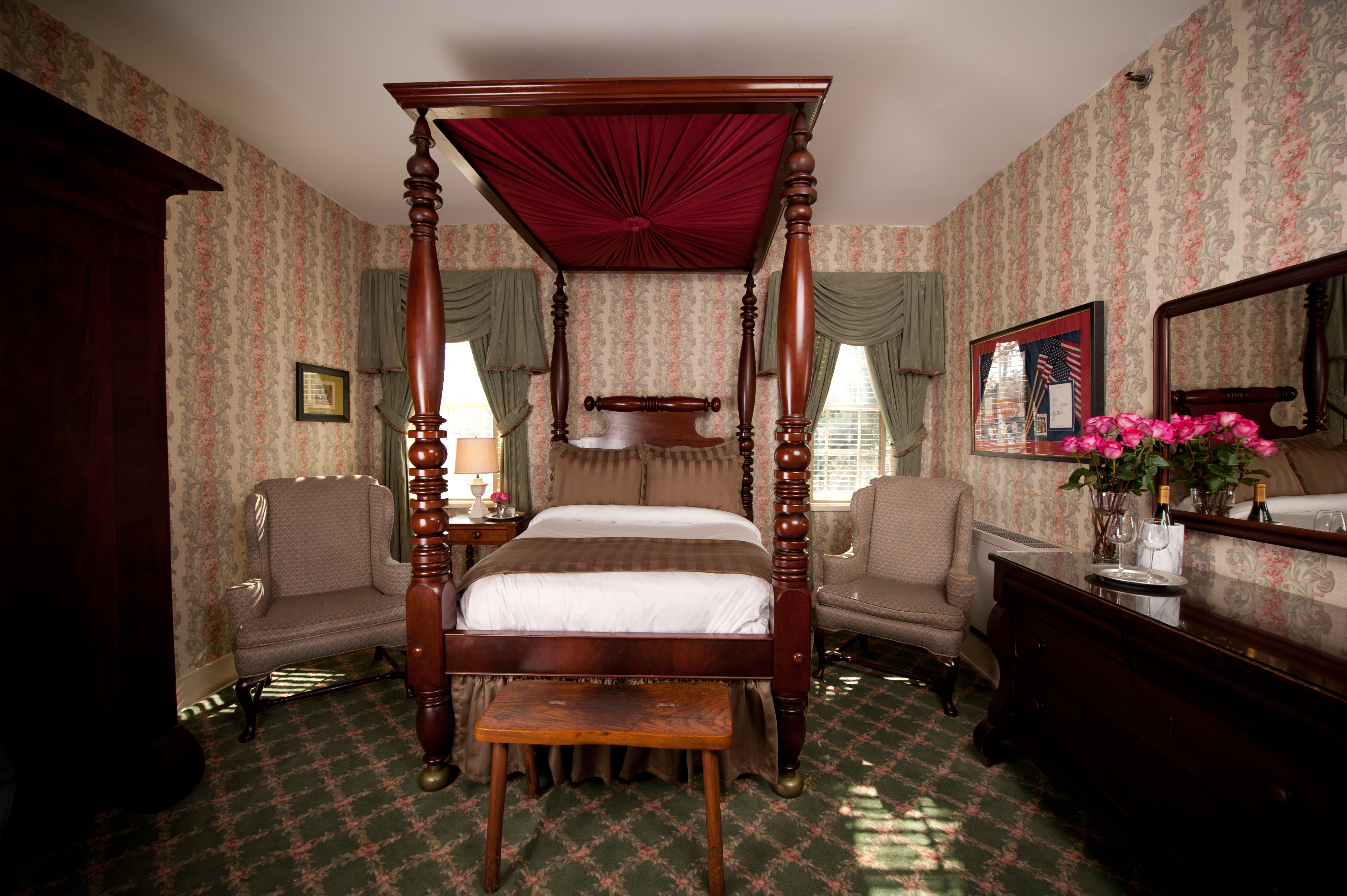 Q: What is your favorite Golden Lamb story to tell?
I actually have two favorite stories I tell about the Golden Lamb. 
The first concerns Clement Vallandigham, the infamous "Copperhead" during the Civil War. In 1871, after the war, he was staying at what is now the Golden Lamb, while defending a man accused of murder. He was convinced the dead man may have shot himself while in a struggle with his client. Vallandigham was showing a co-counsel how this was possible when in his zeal, he picked up the wrong gun and shot himself. He died the next morning and his ghost is said to be one of the spirits who may roam our halls.
The other story concerns President George W. Bush's visit to the Golden Lamb on May 4, 2004. Bush was the only sitting president ever to visit the Golden Lamb. After his speech, he was taken down the second-floor hall to visit the room where his mother, Barbara Bush, slept in April 1988. Shortly after his visit, the room was named after him, not her. It's at this point in the story where I often like to talk to the guests about the sacrifices mothers make for their children.
---
Q: What does it mean to you that the Golden Lamb is a part of so many traditions?
It gives me a great feeling of warm satisfaction that the Golden Lamb has played such an important part in the lives of generations of family members. That—whether it be for Mother's Day, Easter, Thanksgiving, Christmas, anniversary or birthday celebrations—the place for the family to celebrate is the Golden Lamb.
In an ever-changing modern world, traditions hold families together.
---
Q: What is your favorite item on the Golden Lamb menu? 
I am by nature an adventurous eater, so I like to try things that are different and new on the menu. I often order the chef-crafted specialty burger and beer pairing on Thursdays, which is the Golden Lamb's Burger & Beer Night.
My wife, however, is a traditionalist when it comes to dining. She swears that the award-winning Tavern Cheeseburger served at the Golden Lamb is the best hamburger she has ever had. Hundreds, if not thousands, of diners would agree with her. She rarely strays from that order when it comes to casual dining at the Golden Lamb.
---
Make your history part of our history — plan your trip to the Golden Lamb!
Restaurant Reservations           Hotel Reservations