Meet the Flock: Jacob Bastien's New Role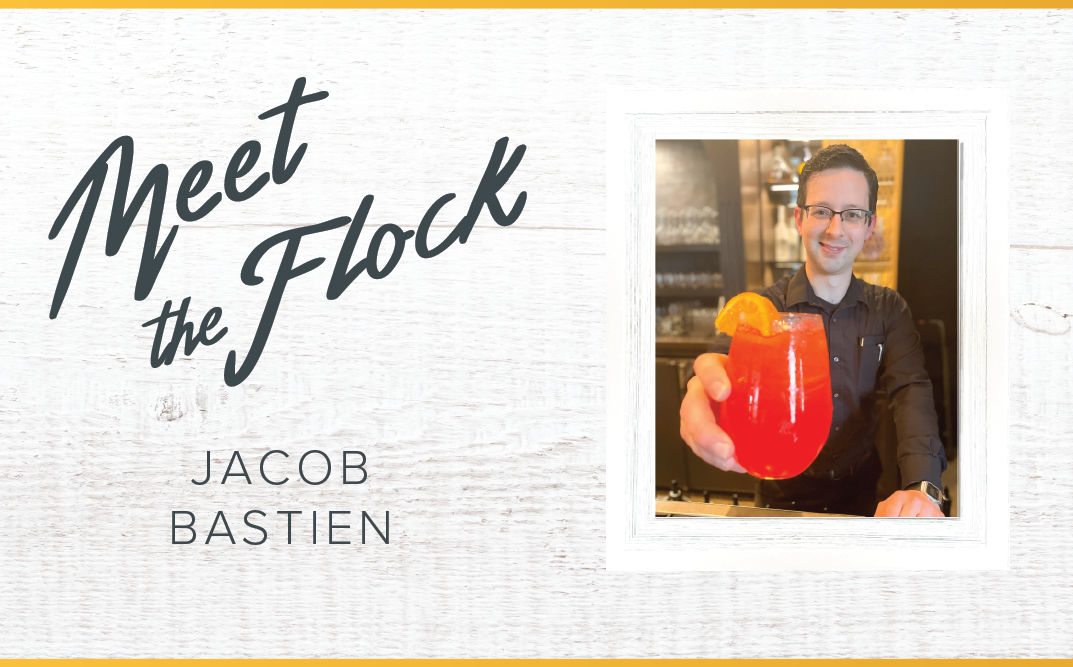 Since 1803, we've been a gathering place. With that legacy comes a whole host of wonderful personalities who have helped make the Golden Lamb what it is today. As we tell stories of our past, we also want to bring you tales from the legends of our present!
Jacob has been a team member of the Golden Lamb for nearly seven years, and we're excited to announce his new promotion to Assistant General Manager. Get to know Jacob as he shares his Golden Lamb story, and what guests can expect to see from his new role. 
Q: What brought you to the Golden Lamb?
A: Nearly two years before I took a position here, I had been speaking with the current General Manager at the time. While our initial conversations didn't pan out, his leadership and the Golden Lamb stuck with me. In 2017, the restaurant I was working for closed, so I reached back out and the rest is history!
Q: What was your first role? How did you progress from there?
A: Originally, I was hired on as a line cook. The first nine years of my career were entirely in the kitchen. I had worked as a corporate chef for a few years but took a step back from those responsibilities to evaluate my own growth and work on improving my work-life balance with my family. Once we got through the holiday season, I transitioned into front of house operations.
Q: What do your new responsibilities include?
A: I'm taking a bigger role in large scale strategic decision making, as well as working with newer members of our management team to ensure the structures and systems that we have in place continue to grow the business and provide the Golden Lamb experience that we've become known for.
Q: What are you most looking forward to in your new role?
A: I'm really enjoying getting to know Steve better as he develops his own leadership presence here as the new General Manager, and I'm looking forward to getting to work more closely with him as we look to the future for the Golden Lamb
Q: What's your favorite part of working at the Golden Lamb?
A: Without a doubt, it's the people. I'm surrounded by committed, talented members of our team each day. I couldn't ask for better people to work with. 
Q: What does it mean to you to be a part of the Golden Lamb legacy?
A: It's truly humbling to be walking in the footsteps of people who have participated in such a storied history. There are constant reminders of why we are who we are and do what we do. We have a lot to live up to, and I hope to contribute to that legacy.
Q: Anything else you'd like to add?
A: I'd like to extend my gratitude to our guests who continue to make us so successful. We have multi-generational families who have made us a part of their traditions, and we also have people coming in for the first time! The guests are why we are here, and we couldn't do it without them.