Meet the Flock: Heather & Liam
Since 1803, we've been a gathering place. With that legacy comes a whole host of wonderful personalities who have helped make the Golden Lamb what is today. As we tell stories of our past, we also want to bring you tales from the legends of our present!
Meet our farm lead, Heather, and her youngest son, Liam, who works as a farmhand. Together, they are helping grow a legacy of farm freshness at the Golden Lamb.
We asked them to share their story in their own words: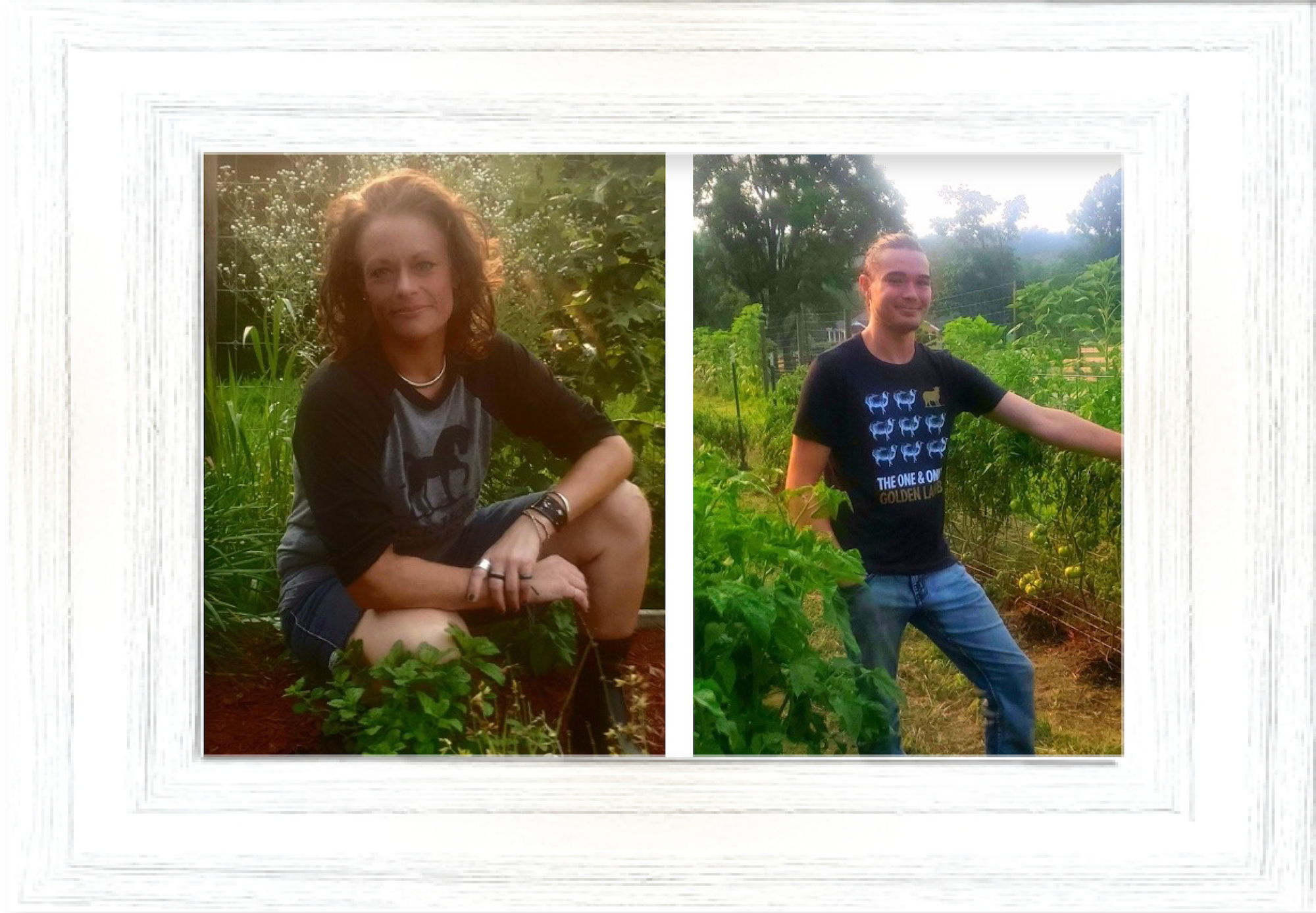 Q: How did you get started farming?
Heather: I found my love of gardening when I was about seven years old, helping my grandmother harvest green beans from her garden.
Liam: Like my mom, I got my start by helping in the garden. When I was younger, I would help my mom maintain all her plants, including a variety of tomatoes and peppers, including jalapeno and even habanero.
Q: What do you enjoy doing in your free time?
Heather: I enjoy researching and learning about growing and propagating plants. I like crocheting custom items — another love that I discovered from my grandmother at an early age. I also love to kayak and make jewelry out of the shells and minerals that I find in the river. For the past 23 years, I've sold that jewelry from my business, Hither by Heather.
Liam: I really like to fish, hang out with my friends and play guitar.
Q: What is your favorite part of working at the Golden Lamb Farm?
Heather: My favorite part is the opportunity to be outside all day!
Liam: I have always loved the outdoors, so like my mom, the chance to be outside while working makes all the hard work more enjoyable. 
Q: What is your favorite crop to grow on the Golden Lamb Farm?
Heather: My favorite thing to grow at the farm is radishes because of their quick harvest time. 
Liam: When we choose what crops to plant, we pick the ones that will be the biggest help in the restaurant. Tomatoes are one of those crops, and I also really like them because they smell so good.
Q: What do you wish people knew about the Golden Lamb
Heather: I would love for everyone to know how hard everyone works, not only here at the farm, but beyond into the restaurant. From those of us who grow the food to those who prepare and serve it, we all work together to bring guests the best experience possible using the freshest ingredients. If you've never been to the Golden Lamb before, you're missing out on some spectacular cuisine, as well as some fantastic folks. 
Liam: I think the lesser-known facts about the Golden Lamb are really neat. The restaurant & hotel has been featured in movies before, including a Hallmark Christmas film, and there are rumored to be ghosts lurking about the hotel at night… Don't believe me? Guess you need to come to find out!
Q: What does it mean to you that the Golden Lamb is a part of so many traditions?
Heather: The nostalgia of the Golden Lamb's traditions preserves so many memories of our small town. It's so wonderful to be able to sit down and enjoy a meal at the same place your family has been visiting for generations.
Liam: I think it's really cool getting to be a part of a business that has been in operation for more than 215 years.
Q: What is your favorite item on the Golden Lamb menu? 
Heather: To pick just one favorite is a hard choice, but I would say the Local Maple-Glazed Salmon. It's amazing! 
Liam: I love the Tavern Cheeseburger. That garlic aïoli is something to die for.
---
Make your history part of our history — plan your trip to the Golden Lamb!
Restaurant Reservations           Hotel Reservations