It's beginning to look a lot like Christmas!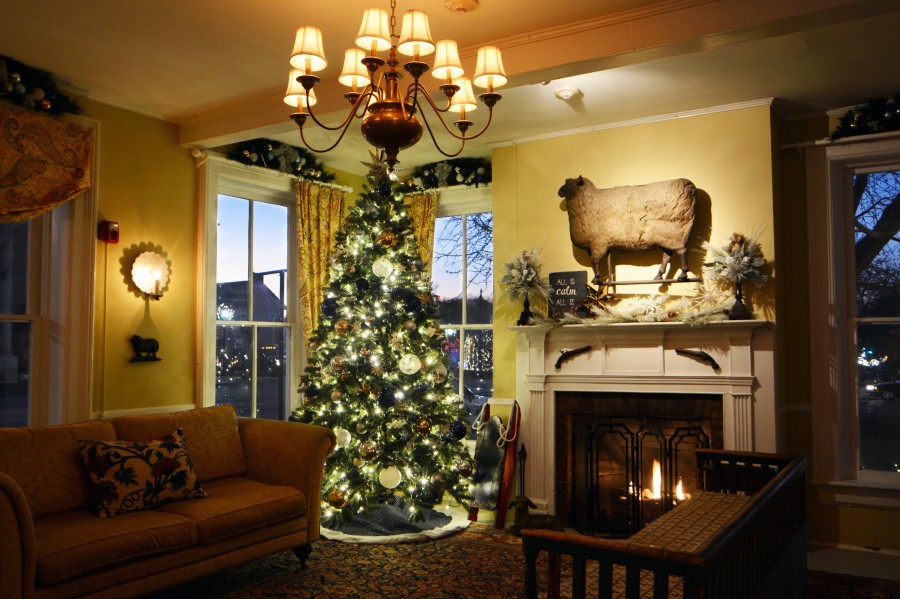 Dozens of things to see, do and enjoy at the Golden Lamb
Decorations are up, holiday carols fill the air, and this holiday season promises to be the best one yet at the Golden Lamb!
Whether you're looking for gift ideas, fun events, or hearty Christmas cheer, we invite you to enjoy a holiday tradition 215 years in the making! Dine in historic rooms where notable statesmen, presidents and authors have enjoyed meals and libations while passing through Lebanon. Plus, take in the elegant and festive decor gracing throughout our iconic restaurant and inn. 
Sharing Comfort and Joy
This year's decorations are crafted with the theme: "Comfort and Joy." Our staff spent weeks planning, unpacking boxes, and making sure every twinkling light and sparkling ornament was placed just right to create the perfect holiday ambiance.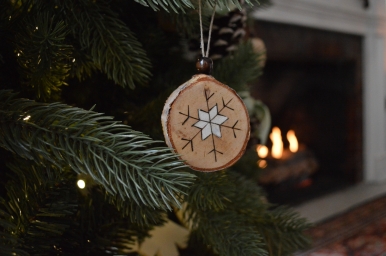 As you move from room to room, you'll see new and repurposed decorations. This year's lobby tree has hundreds of birch rounds, each toasted with a snowflake. We added clear ornaments filled with snow and berries. Around the mantle, you'll find the handmade warm woolen mittens from years ago. 
The tree displayed in the Shaker Museum room on our fourth floor dons a valuable collection of Victorian-era ornaments made from embossed paper, hand blown glass, isinglass, and tinsel. Plus, check out the paper "putz house" village from the early 1900s and the musical clockwork tree stand that plays traditional German carols as it turns a miniature feather tree.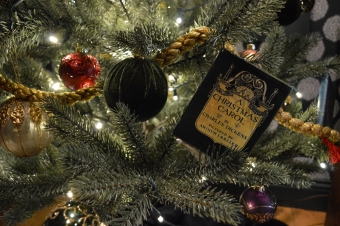 We've decorated the Dickens dining room with rich green velvet ribbon and warm jewel-toned ornaments on wreaths and trees. The books in the room were originally made for Lebanon's city-wide Dickens celebration and stand tribute to Dickens' legacy at the Golden Lamb.
The Black Horse Tavern is the epitome of comfort and joy, with its warm flannel ribbon, red buffalo check, and bright silver jingle bells highlighting every bit of greenery.
In the Lebanon Room, our ideas are invariably unique and nostalgic, and always surprising. This year, the greenery is accented with Tinkertoys! 
25 Days of Christmas Scavenger Hunt
You'll want to pay close attention to these decorations and our Instagram page, too — We're planning a 25 Days of Christmas Scavenger Hunt at the Golden Lamb! Starting December 1, we'll add new photos of specific decorations each day to our Instagram story with a simple question, "Which room is this in?"  The person with the most correct answers will receive a $50 Golden Lamb gift card.  Just follow us on Instagram and let the hunt begin!
Lebanon's 30th Annual Horse-Drawn Carriage Parade & Festival
Also on December 1, join us during one of our favorite days of the year and Lebanon's greatest tradition 一 The 30th Annual Horse-Drawn Carriage Parade & Festival! Get a front-row seat to the festivities and enjoy our special Parade Day menu. Remember, you can reserve a table for any of our events here or by calling (513) 932-5065.
Holiday Hours
Be sure to check our holiday hours before coming in. Starting December 1, we're open from 11 a.m. to 9 p.m., Monday through Saturday, and from 11 a.m. to 8 p.m. on Sundays. Our weekend breakfast will resume January 5, 2019.
Christmas Dinner Menus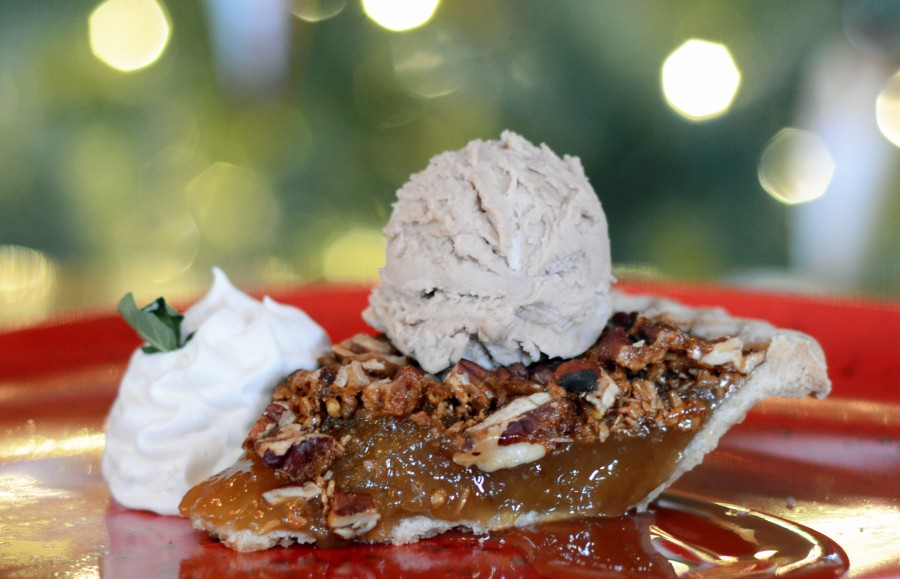 From Monday, December 3, to Friday, December 21, get a taste of timeless Christmas dinners. Choose Crachit's Christmas, Mount Vernon Peak, Frohe Weihnachten, and more selections from our expertly crafted holiday menu. Combined with holiday drinks, it's a meal sure to warm you!
Weeknight Carolers
If you're someone who knows every Christmas song by heart, our Weeknight Carolers are the perfect time to sing along! Carolers dressed in period costumes, performing special holiday melodies, will entertain from 6 to 8 p.m. on December 3-6, and December 10-13.
Dine with Santa
Don't miss Santa while he's in town! Mr. Claus is taking a break from his toy shop to be with you and your family from noon to 3 p.m. on Sunday, December 2,9, and 16.
Christmas Eve
Then, just before the big day, you can get all the fixings while enjoying our traditional Christmas Eve dining menu. We'll be serving from noon to 7 p.m. on Monday, December 24. It's the best way to relax and enjoy the best of the holidays while you anticipate Santa's visit!
New Year's Eve
While we're closed Christmas Day and New Year's Day, we're hosting a lively New Year's Eve celebration from noon to 9 p.m. on Monday, December 31. Enjoy live music in Black Horse Tavern and choose delicious favorites from the Black Horse Tavern's menu while you dance and dine your way to the New Year! 
Making Holiday Hosting a Little Easier
Don't forget about Golden-to-Go, either! We make it convenient for you to enjoy your favorite,  classic holiday goodies. Order remotely from the Golden-to-Go menu, and you can pick up your prepared meal curbside, or we'll deliver within a 15-mile radius of the Golden Lamb.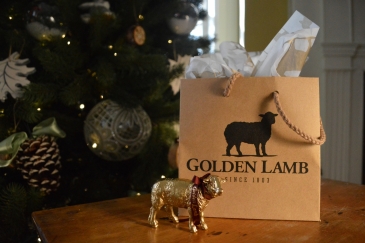 Give Golden
We also know it's the season of giving, and there are many ways to Give Golden throughout the holidays and new year. Gift the experience of the region's best-tasting dishes by giving a Golden Lamb gift card this year. It's the perfect present, even for those hard-to-shop-for people on your list!