Golden Lamb named Ohio's most iconic hotel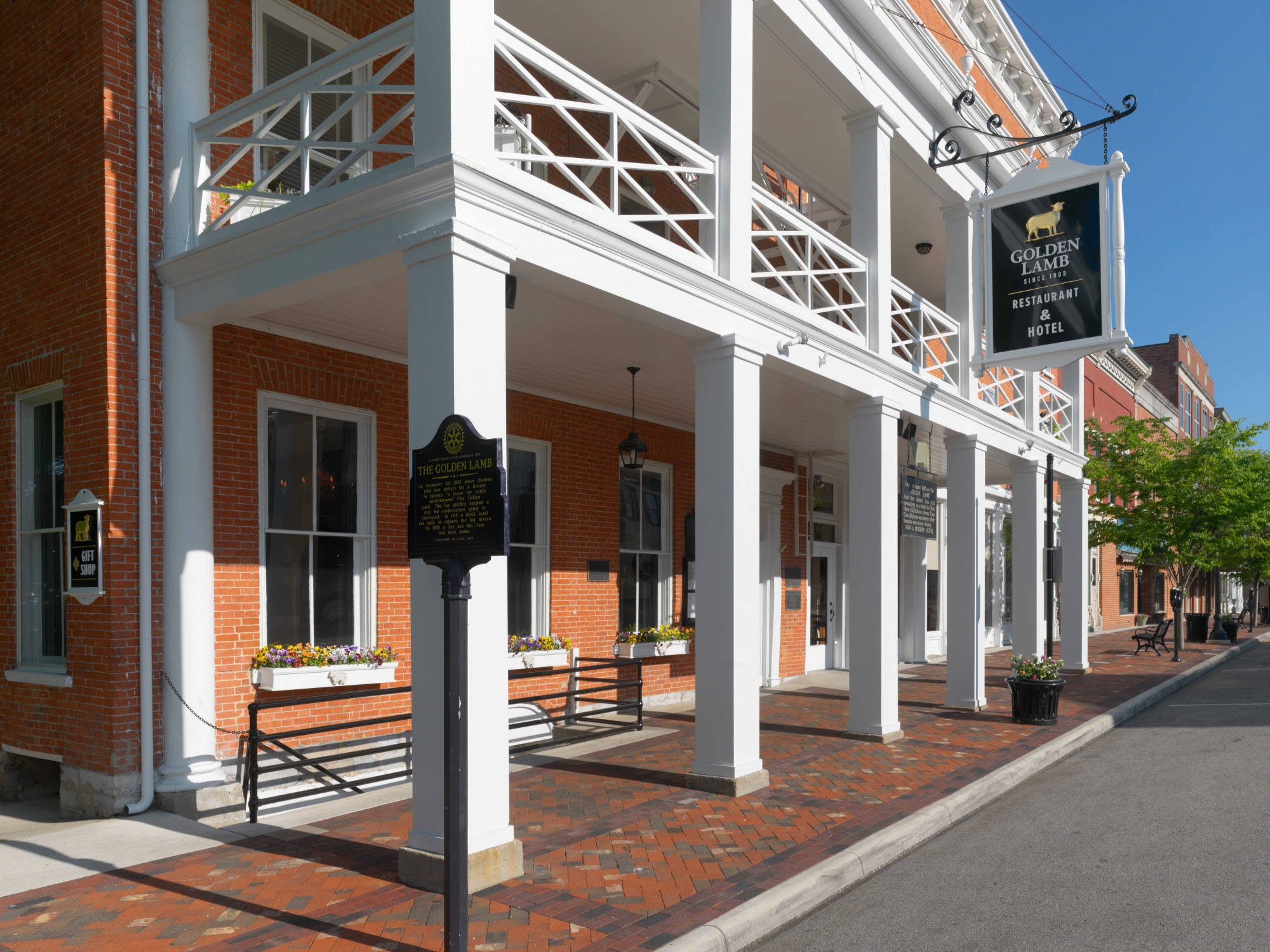 First the Golden Lamb was named Ohio's Most Iconic Restaurant by Thrillist, and now the online outlet has chosen the Golden Lamb as Ohio's Most Iconic Hotel!
From the Thrillist story, "The Most Iconic Hotel in Every State:"
"Though the Cincinnatian and the Hilton Cincinnati Netherland Plaza are both grand, urban hotels, the Golden Lamb is the oldest continuously run business in Ohio. It began as a simple tavern and resting spot for travelers on their way from Cincinnati to the old National Road (now US-42), featuring entertainment and stiff drinks. Two hundred years and 12 presidential visits later, it's a bona fide landmark, where you can still get a drink in the original Black Horse Tavern, or spend the night in one of its uniquely appointed rooms."
Schedule your overnight stay today and see for yourself why we've been named the most iconic hotel in Ohio.