Does the Golden Lamb have ghostly uninvited guests?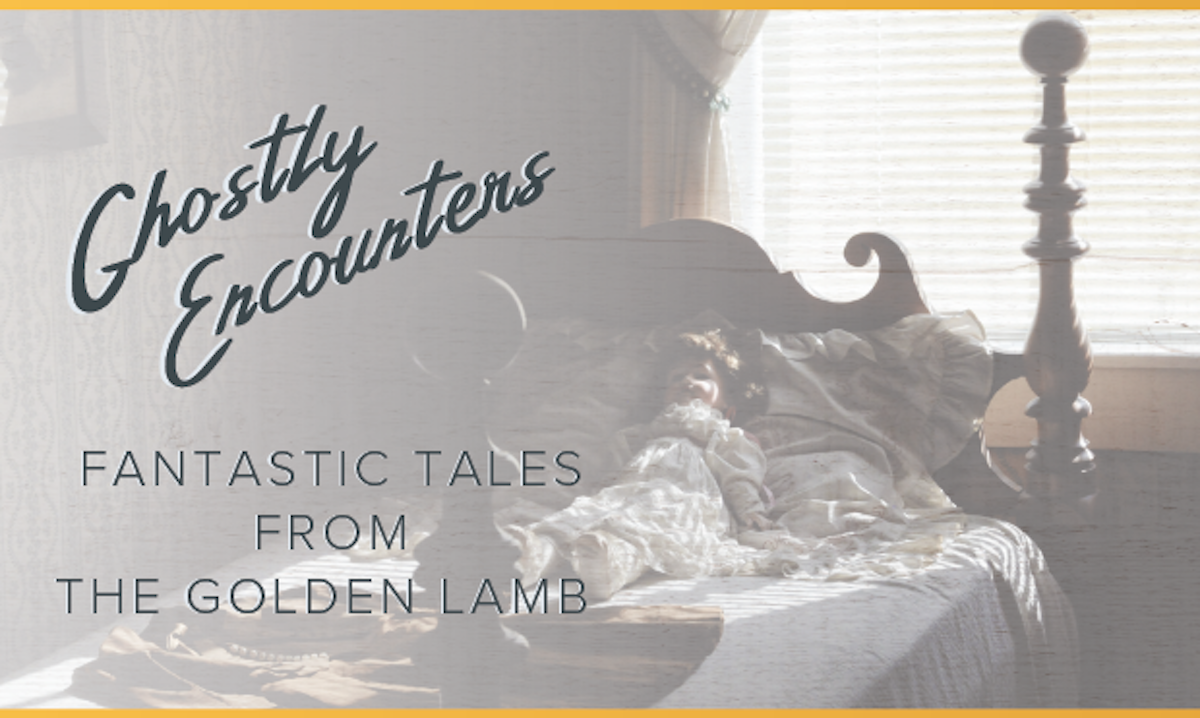 by John Zimkus, Historian of the Golden Lamb
For the last 15 years, I have had the privilege of being the historian of the Golden Lamb. In my role as historian, I have met hundreds, if not thousands, of patrons of "Ohio's most famous restaurant," and to be associated with such a historical and culinary treasure has truly been a highlight in my life.
Over the years I have talked with guests about our origins as a stagecoach tavern in 1803, the many additions that have occurred in the inn's almost 220-year history, and why so many U.S. presidents have visited, stayed, and/or dined here. What initially surprised me, though—and still does to be truthful—is that the number one question I am asked has always been, "Is the Golden Lamb haunted?"
I will tell you what I first tell our patrons when I am asked this question: "I don't know if I'm lucky or unlucky, but I have never met any ghosts at the Golden Lamb." 
That being said, it does not hinder me from telling ghost tales I have come across, especially those that were personally told to me by our staff and guests. These are the stories in which I put the most credence.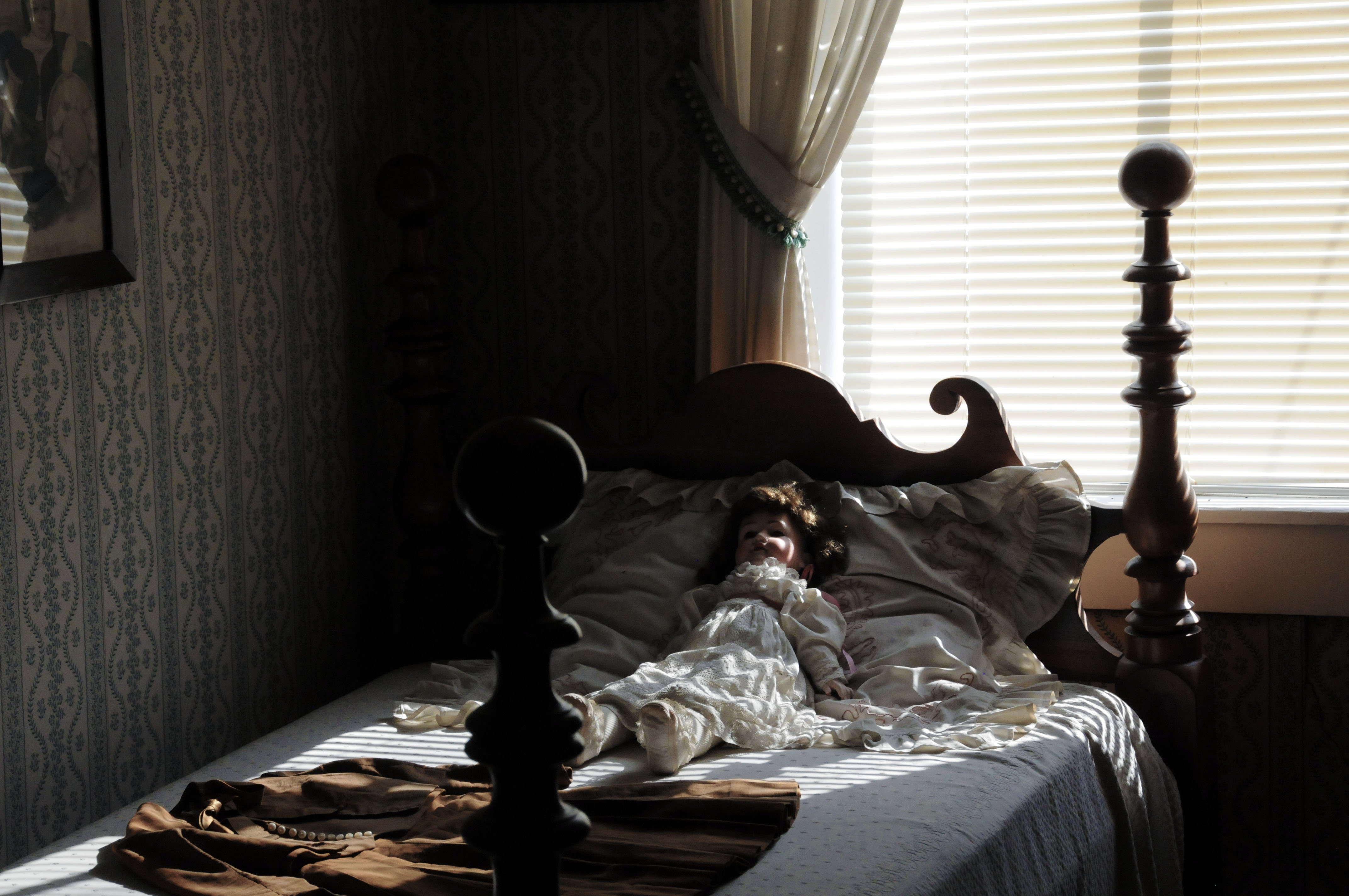 By most accounts, the spirit of a little girl wanders the halls of the four-story Golden Lamb. She is Sarah Stubbs, who in 1882, moved into the Lebanon House, as we were then called, with her mother and baby sister after her father died at the age of 32. Her uncle Albert Stubbs was running the hotel at the time.
However, Sarah did not die as a little girl, nor did she die in the Golden Lamb. Sarah lived to be 79 years old, dying in 1957, after marrying and raising a family. In my early months as historian, I often told the guests she couldn't be our unregistered apparition.
Then, one night, I met a guest who wanted to hear every ghost story I had. I told him about Sarah Stubbs, and he told me about a belief held by many who study the paranormal. He called it the "imprint theory." 
According to him, if something traumatic happens in a person's life, it can leave an imprint upon their spirit. Then, when they die, their spirit can return to earth at the age they were at that event. In Sarah's case, when she was five years old, she lost her father and the only home she had ever known. So, our diminutive spirit could be five-year-old Sarah.
Once talking to a family enjoying their meal in the Shaker Dining Room, a mother told me that some years earlier, when her son was about four or five, the family was waiting in our lobby for a table during the Holiday Season. Their young son wasn't very patient and was getting very antsy. He finally turned to his mother and said, "Can I play with that little girl over there?" His mother responded, "What little girl?"  The boy replied, "The one in the white dress on the stairs?" The mother looked over at the stairs and saw no one. 
After she told me the story, her son, who was now several years older, confirmed its accuracy. It is a common belief among students of the spirit world that children are often more likely to see and sense ghosts than adults.
On another occasion, I met a couple who loved spending the night in one of the Golden Lamb's 17 historic hotel rooms. On this occasion, the husband, who was a musician, was going to spend the night by himself after being paid for playing in "drinks." 
Now all our guest rooms—if they are unoccupied—have a little rope across the doorway, so patrons can look into unoccupied rooms without entering them. When this gentleman got to his room, being in the condition he was, he decided the best way to enter was to jump over that rope. 
He made his attempt and landed flat on his face. The second he hit the carpet, he swears a little girl was laughing at him. He got up and looked down the hallway and could find no one. Whether he heard Sarah Stubbs' spirit, or if it was a result of all the spirits drank that night, we'll never know.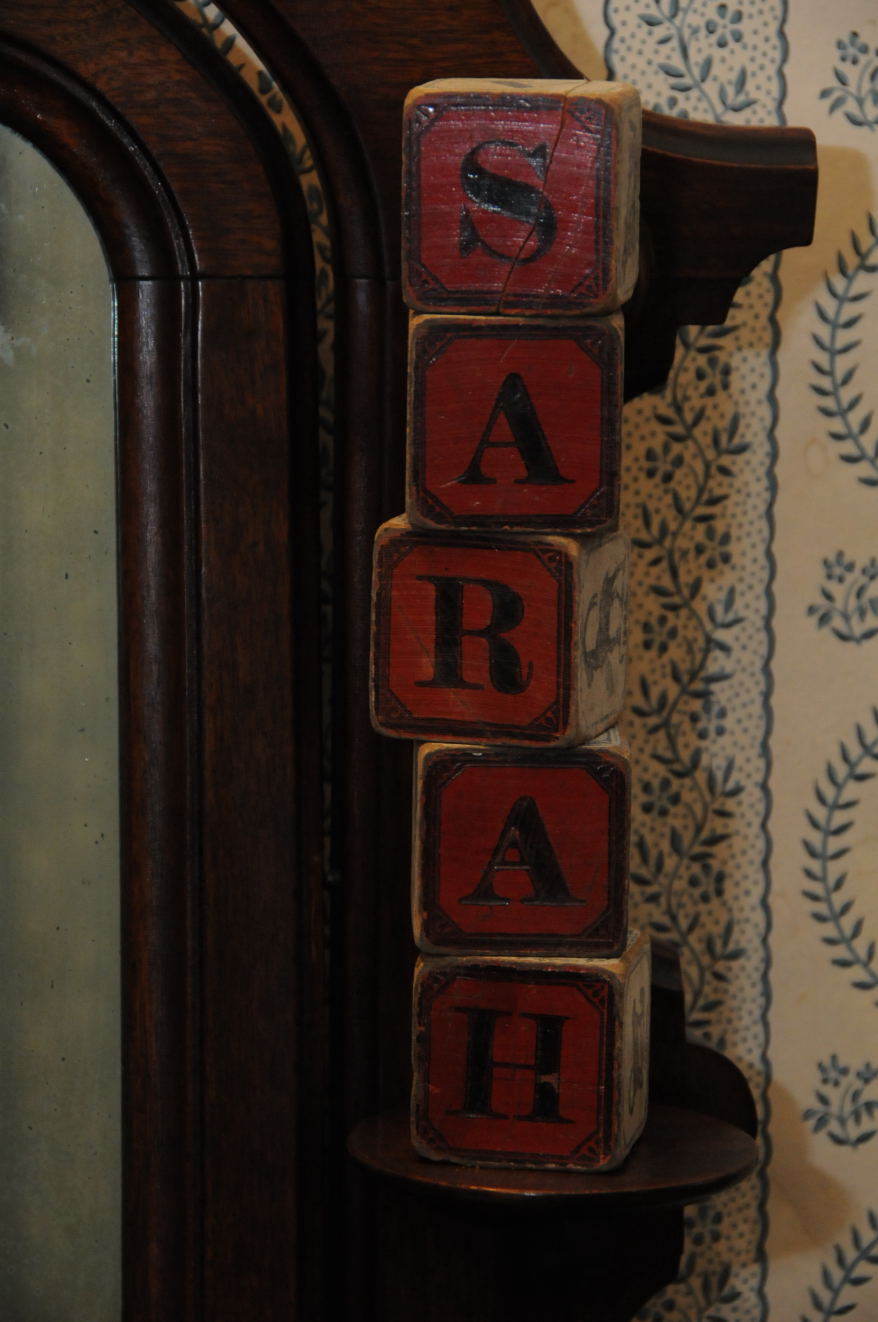 On the Golden Lamb's fourth floor among the guest rooms, are three museum-type display rooms. One is dedicated to Sarah Stubbs. It is what used to be Room 4. Sarah's old bedroom as a child was only 15 feet away in Room 2, today's Harriet Beecher Stowe Room. Both rooms played a role in an attempt to disprove that the Golden Lamb is haunted.
In 2008, a prominent skeptic and investigator of the paranormal, who was also a senior research fellow of the Committee for Skeptical Inquiry (CSI), wrote about his visit to The Golden Lamb on February 7, 2002.
That night he had given a lecture on the paranormal at the University of Cincinnati. As he was checking in the Golden Lamb to spend the night in Room 2, near Sarah's Room, he recalled:
"I brought up the subject of haunting, the night clerk told [me] a secret. Sometimes, she confided, because she found the housekeeping staff so superstitious and credulous, she would slip upstairs at night and 'turn the pictures' in Sarah's room just to 'mess with' their minds."
He then concluded, with a great deal of self-satisfaction, "Once again, I had confirmed the value of on-site investigating over armchair debunking. I had caught another ghost, this time at the very beginning of a stay."
Or had he?
Come and see for yourself when you enjoy a delicious meal at the Golden Lamb on some "dark and stormy night" this fall.
Want even more fantastic tales?
Join the Golden Lamb's John Zimkus at Dinners with the Historian on Wednesdays from 6 to 8 p.m.