Celebrating one year with General Manager, Steve Fritz!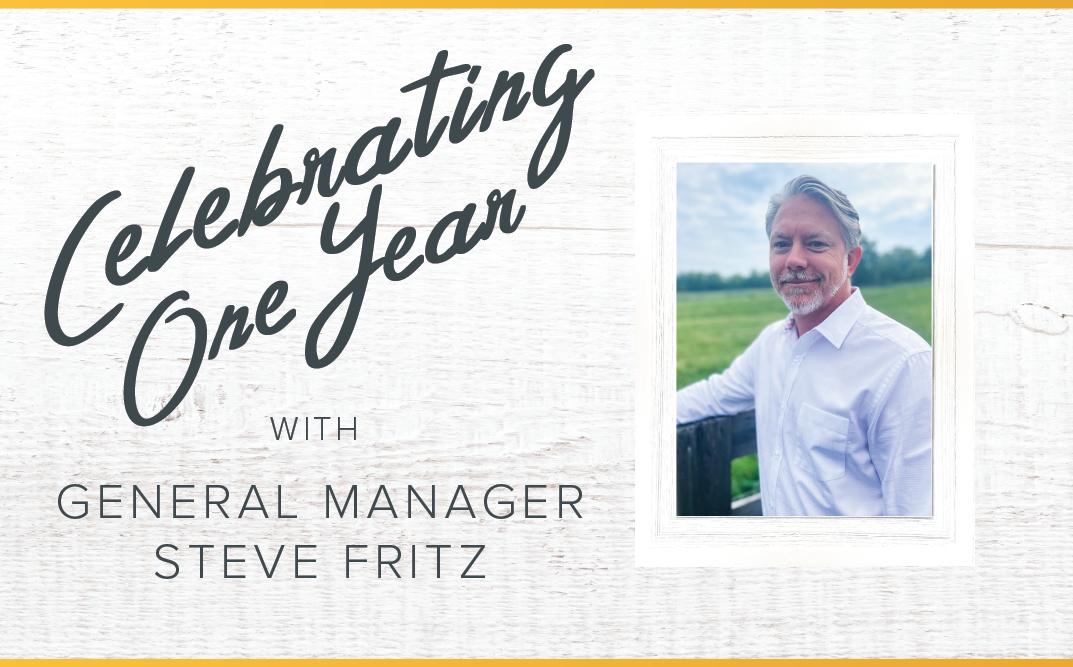 Since 1803, we've been a gathering place. With that legacy comes a whole host of wonderful personalities who have helped make the Golden Lamb what it is today. As we tell stories of our past, we also want to bring you tales from the legends of our present!
This September, we're celebrating one year with our General Manager, Steve Fritz! With more than 25 years of experience in the hospitality industry, Steve has been a wonderful addition to our Golden Lamb family, enhancing the guest experience and complementing our talented culinary team. Get to know Steve, and join us as we uncover his Golden Lamb story!
Q: What have you learned over the past year?
A: One thing I've learned is to roll with the punches. With any property that's more than 200 years old, there's always a unique set of challenges, but I have come to realize that the Golden Lamb is truly a special place where the community comes together. As a guest once mentioned, "The atmosphere is a reminder of times past. It is a place to celebrate and also to be celebrated."
Q: What's your favorite part of working at the Golden Lamb?
A: Without a doubt, the people. It's always about the people. 
Q: Can you share any memorable guest experiences or stories from the past year?
A: There are too many stories to list; however, the next time you visit the Golden Lamb, feel free to ask me about Eddie or the 96-year-old homecoming queen.
Q: What plans or goals does the Golden Lamb have for the upcoming year? 
A: If everything goes according to plan, guests can look forward to updates in some of our hotel rooms and perhaps even a dining room or two! We've also committed to pushing the envelope with our culinary selections.
Q: What are you most looking forward to in the upcoming year?
A:  I am very much looking forward to celebrating our 220th anniversary this December!
Q: What does it mean to you to be a part of the Golden Lamb legacy?
A: It is truly a privilege to be a part of such a rich history and legacy. This town and its residents are unlike any I've encountered before. I take pride in serving our community and ensuring that I can foster a comfortable and welcoming experience for our guests.
Q: Anything else you'd like to add?
A: I once read a quote that I would like to share, which I believe sums up the Golden Lamb: "There are friends, there is family, and then there are friends who become family."