Calling all Artists: Celebrating 220 Years of the Golden Lamb Through Art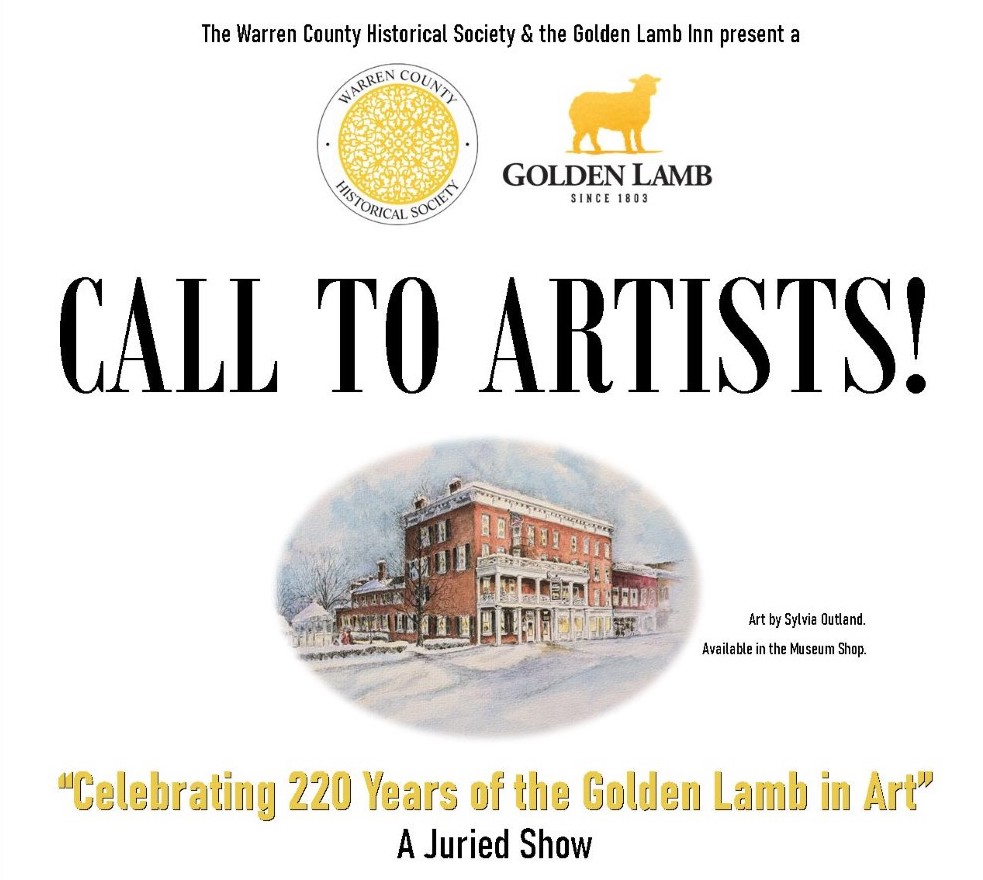 Art has always been a powerful medium to capture history, culture, and the essence of a place.
In an exciting collaboration, the Warren County Historical Society and the Golden Lamb are coming together to commemorate the remarkable 220-year legacy of the Golden Lamb through the lens of local artists!
This call to artists is open to creators proficient in a wide range of artistic mediums. Whether your expertise lies in painting, photography, sculpture, digital art, or any other artistic expression, you are encouraged to participate.
Artists are invited to depict the Golden Lamb from both internal and external perspectives.
Visit WCHSmuseum.org/220 to sign up.
Applications are due by August 26th, 2023.
Exhibition dates: Oct 27, 2023-Jan 6, 2024.