A perfect pairing: Find out how our chefs prepare a Golden Lamb wine dinner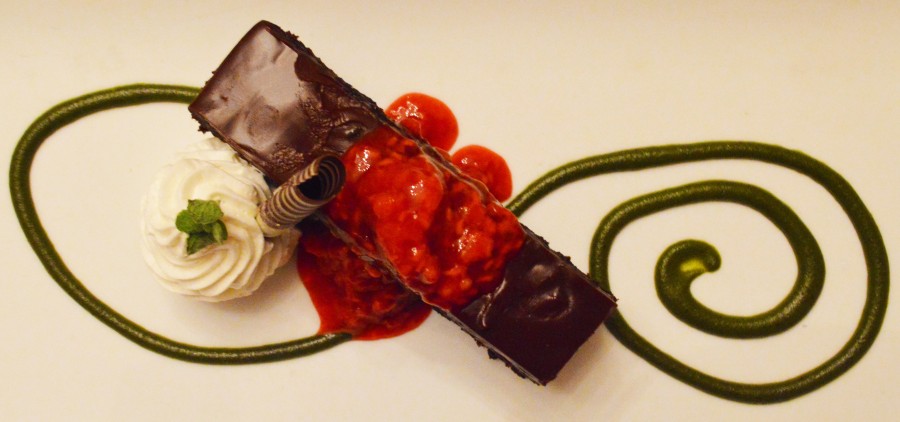 A truly spectacular dining experience may only happen a few times in a lifetime. On Thursday, March 8, 2019, Golden Lamb diners participating in a J. Lohr Vineyards and Wines dinner were treated to one of these occasions.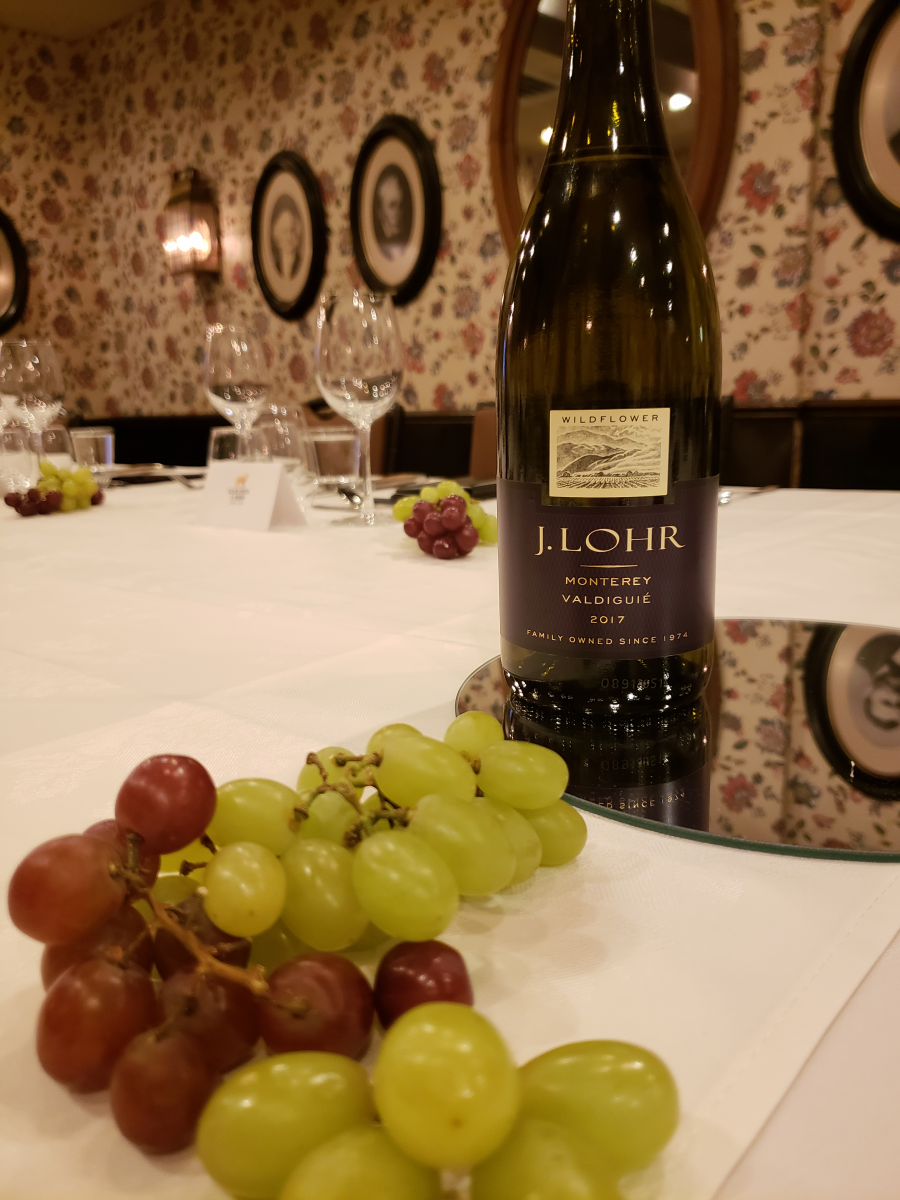 For our chefs at the Golden Lamb, dinner preparations began two weeks prior to the event to ensure perfect execution for each dish. 
The evening of the dinner, though, began with Matt Hancharick of J. Lohr Vineyards and Wines introducing the award-winning winery. He also walked through the courses, wines and pairings that would be served to Golden Lamb guests during the evening.
The first course paired the enticing berry fruit flavors and vibrant color of J. Lohr's Wildflower Valdigié with a charcuterie plate — highlighted by House Cured Duck Prosciutto and a dark cherry compote that accented hints of berry in the Valdiguié.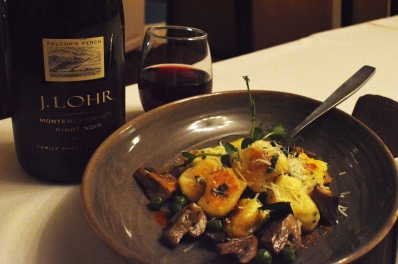 Diners then enjoyed a bright and vibrant Grilled Apple Salad showcased alongside October Night Chardonnay, which offers flavors of citrus, peach, chocolate hints and toasted oak. 
As described by Matt Hancharick, October Night's vineyards are planted near the mouth of the Arroyo Seco River, where the terrain provides more wind protection than the typical vineyard to help the crop grow. 
For the third course, we presented pours of the Falcons Perch Pinot Noir, paired expertly with an English Pea and Local Mushroom Gnocchi with brown butter, wilted spinach, and pecorino snow. J. Lohr produces the Falcons Perch Pinot Noir from a cool climate grape, and the wine is actually named after a real Falcon that resides in a pine tree located within the vineyard.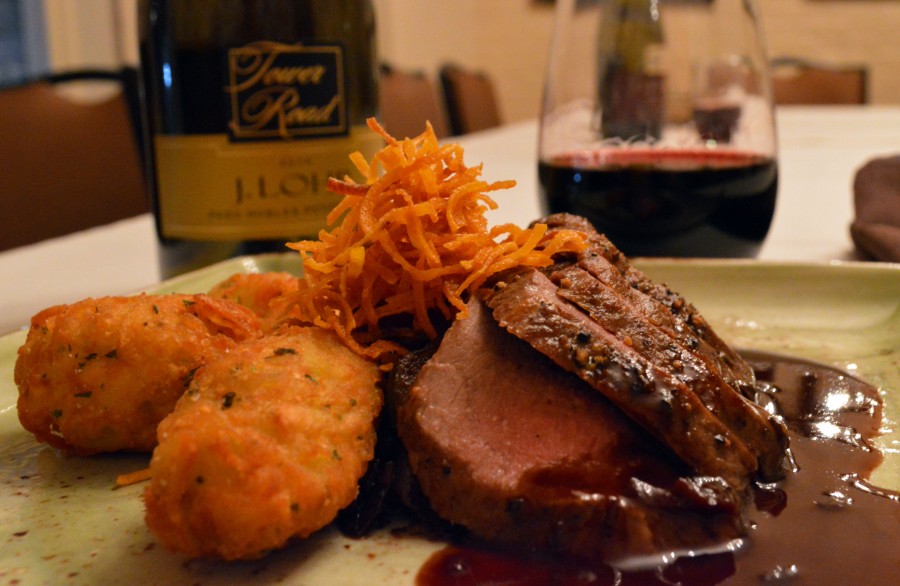 One of the biggest stars of the evening was the kitchen's seared and sliced pepper-crusted lamb loin with Parmesan herb-crusted potato cake, caramelized Brussels sprouts, and Sirah jus lie, a deep-red sauce made with the entrée's pairing, Tower Road Petite Sirah. 
As a finale to the experience, guests delighted in a dessert course of decadent Cabernet dark chocolate cake with
white chocolate mousse, pistachio coulis and fresh, crushed raspberries. Diners received twice the treat, as they were served with one of the best and most meaningful wines produced by J. Lohr.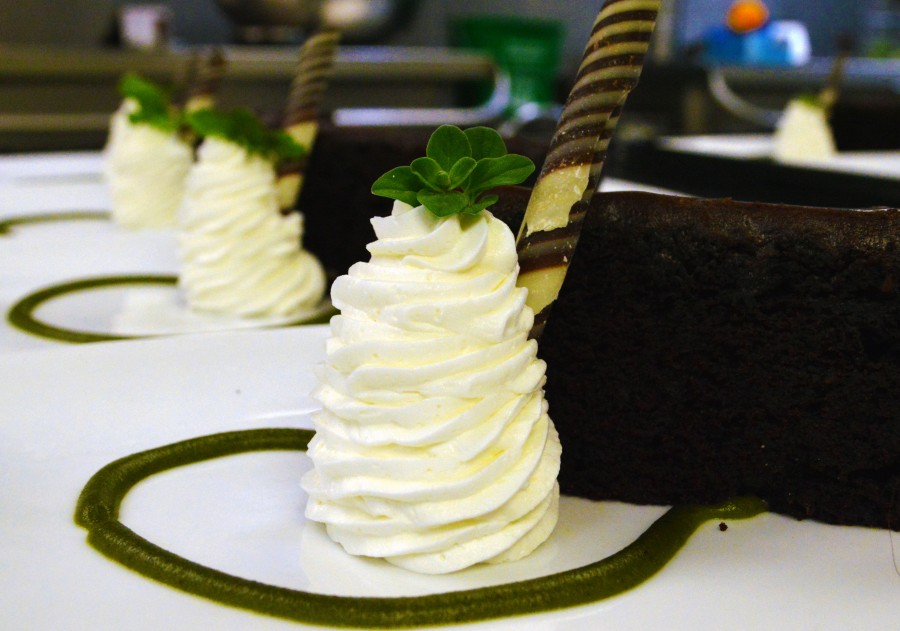 Paired expertly with the dessert course, guests were served with J. Lohr's Signature Cabernet Sauvignon, a limited-edition wine produced for founder Jerry Lohr's 80th birthday. Made with only hand-selected grapes and aged 20 months in French oak, the wine most recently named one of Wine Enthusiast Magazine's Top 100 Cellar Selections of 2018. Only a few bottles of this Cabernet Sauvignon have ever made their way to Ohio.
Don't miss out on the Golden Lamb's unique events. Sign up for Golden Lamb email newsletters to be the first to know about upcoming dining specials and experiences.