A New Way to Recharge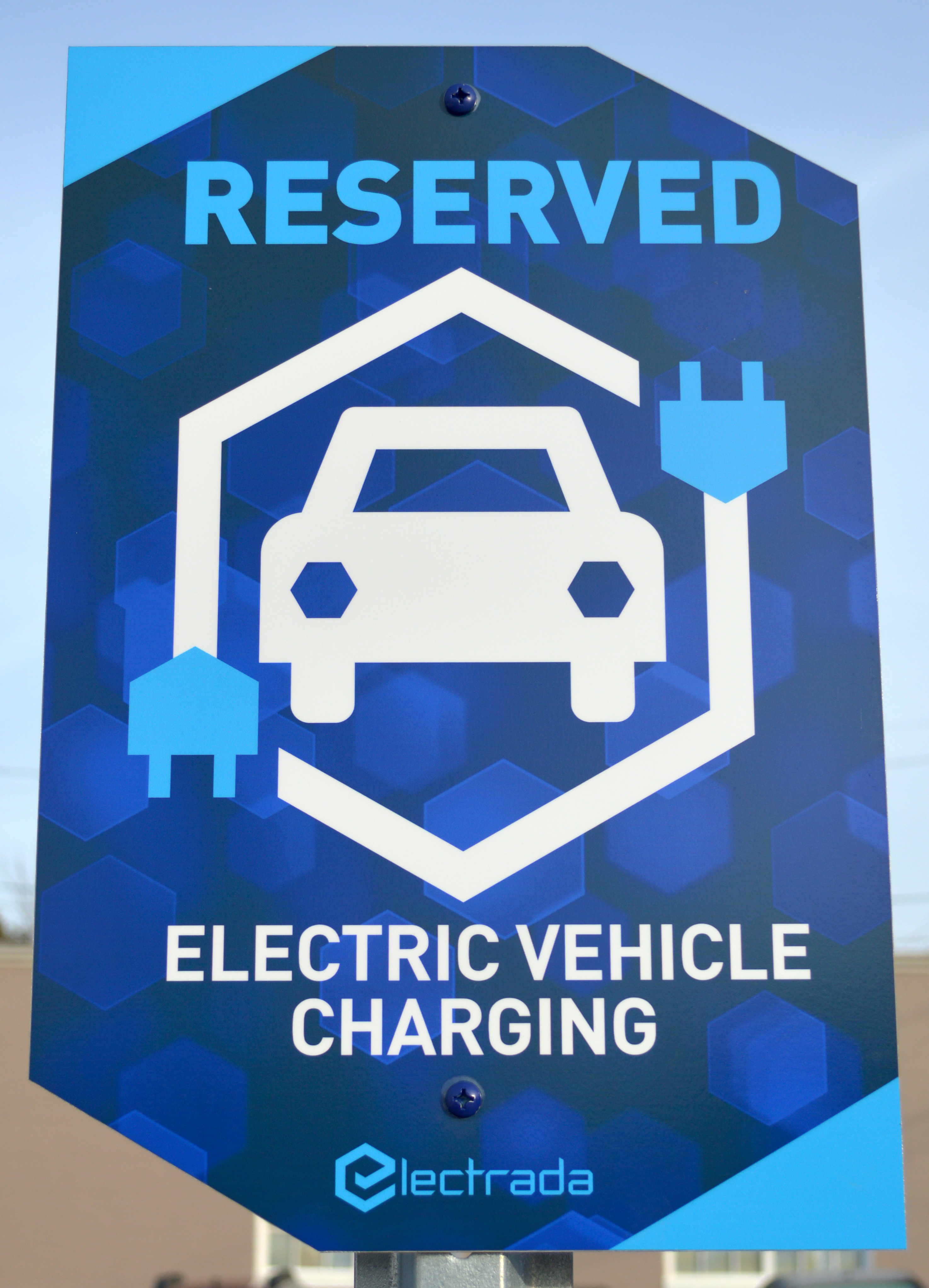 The historic Golden Lamb now offers electric vehicle charging
Partnering with Cincinnati-based start-up Electrada to provide new feature
The Golden Lamb Restaurant and Hotel, Ohio's longest continually operating business, now offers electric vehicle (EV) charging to its guests through its partnership with local startup Electrada.
"Since our founding in 1803, the Golden Lamb has been delighting guests as a gathering place for the community and a beacon for travelers. As we look forward to the next 217 years, it is important to evolve to continue our tradition of being a welcoming space," General Manager and Operating Partner Bill Kilimnik said. "We are excited to collaborate with a local partner to ensure that as more electric vehicles enter the market, those drivers feel at home."
Despite being a young company, Electrada is already making flagship investments in iconic local venues, such as Findlay Market and the Cincinnati Art Museum, to offer EV charging to their visitors.
"Our collaboration with the Golden Lamb has a special meaning, especially given its legacy in our region for customer service and sustainable operations. Our partnership demonstrates the importance of raising awareness of a cleaner choice when it comes to mobility and sets an example for others. We hope that many more public venues in the region will soon follow suit," said Electrada CEO Kevin Kushman.
Electrada, launched and headquartered in Cincinnati, invests in and operates EV charging infrastructure as a high-reliability, affordable and convenient turnkey service to drivers, property owners, developers, employers, and fleet owners across the Midwest region. Using technology from FLO | AddEnergie—a leading North American charging network provider—Electrada works to deliver a high-performing, community-focused charging solution for EV drivers where they live, work, shop, and play.
The EV charging units at the Golden Lamb are now available for public use. EV driver access, real-time station availability and payment for charging are managed through the free FLO app, available in the App Store or Google Play. Drivers will also be able to locate and use other FLO charging stations and partner networks and view their usage data in real-time.
News Coverage: