A "Finger-Lickin' Good" Tale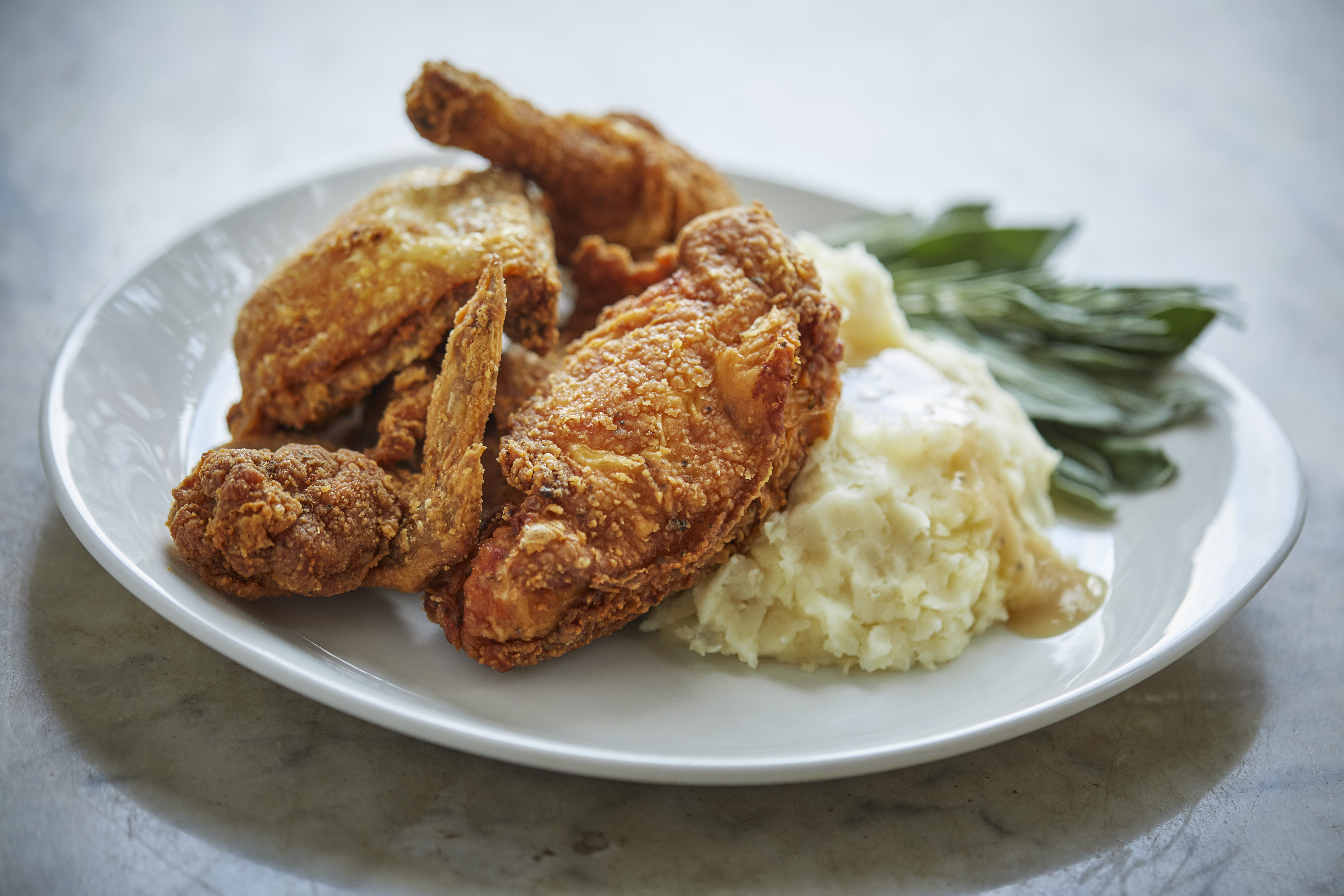 by John Zimkus, Historian of the Golden Lamb
Over the last few years, the Golden Lamb has received many national and regional honors. Among them are "most iconic restaurant" and "most famous restaurant" in Ohio. The historic inn has also been deemed one of the world's "13 Essential Bars and Restaurants for History Lovers" by the readers of the online magazine Atlas Obscura, and locally, once again this year, our fried chicken was recognized as "The Best Signature Dish" in Warren County.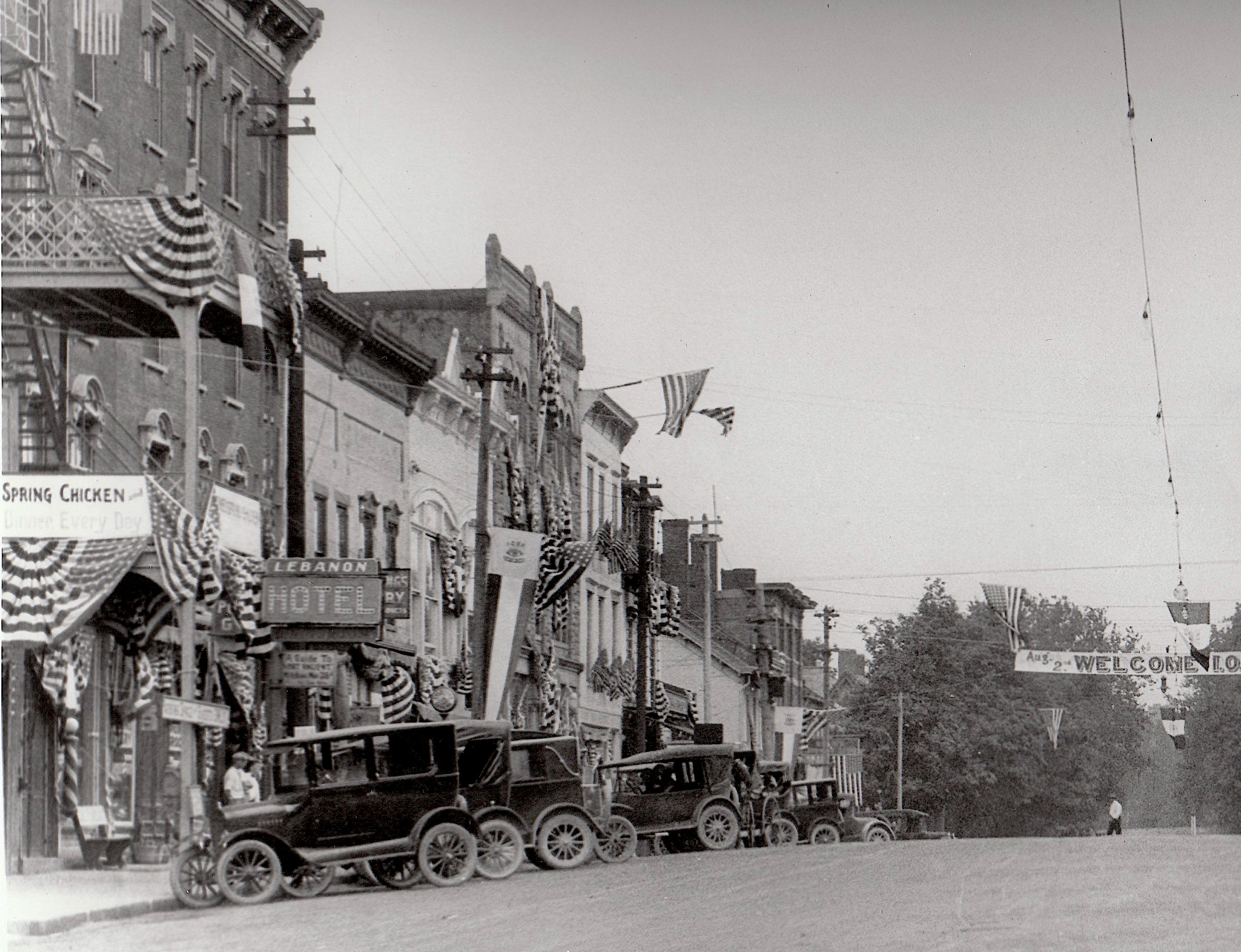 This dish has been a favorite for generations. As you can see in this photo, even 90 years ago, the old hotel was proud of its "Spring Chicken."
Much of the Golden Lamb's fame during the mid-20th century came from the culinary skills of its mostly self-taught chef, Norman Sims. He first began working at what is now the Golden Lamb in 1927, only staying a year or so, but he came back in 1931. In 1935, he became head chef, a position he held for the next 34 years.
Norman is credited with creating several of the Golden Lamb's legendary dishes, including our fried chicken, which he said was his favorite.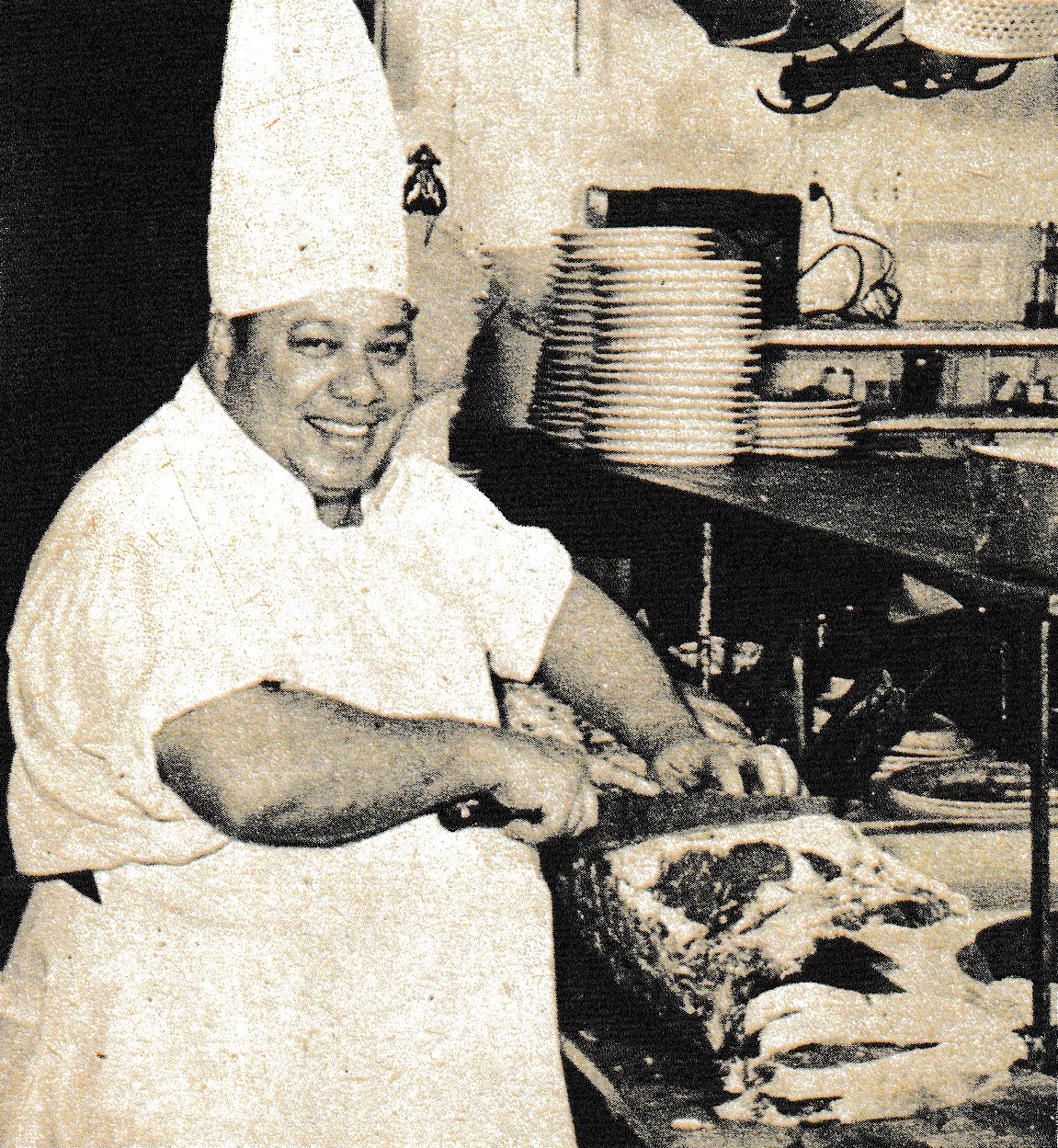 "I was more famous for my fried chicken…than anything," Sims said.
Whether it is called "spring chicken," "country fried chicken" or "Ohio-raised fried chicken," this menu constant has always been a crowd-pleaser.
In fact, Golden Lamb legends tell of a traveler who once visited the Golden Lamb during the 1930s. After dining, he asked Bob Jones if he could have the Golden Lamb's recipe for fried chicken. Ginny Jones didn't want to give it to him, but Bob thought it would be all right, so Bob asked chef Norman Sims to talk to the gentleman.
When the man returned to his home in Corbin, Kentucky, he prepared fried chicken using the newly acquired recipe from the Golden Lamb. He then served it to his friends in the back room of the gas station he owned. That man was Harlan Sanders, founder of Kentucky Fried Chicken.
To be truthful, upon first hearing the tale, I was dubious of its authenticity.
However, around 2008, in my capacity as the Historian of the Golden Lamb, I met Martha "Marty" Jones Landise, Bob Jones' niece. 
I told her the fried chicken story, which she had never heard before. She did say, though, that after she and her husband were married in 1951, they spent their wedding night at the Golden Lamb. The next day, they started their drive to Florida for their honeymoon. She recalled that before leaving "Uncle Bob" told them to stop by Corbin, Kentucky, on their way down south. A friend of his had a motel there, and he would treat them well. That friend's name was Harlan Sanders.
About seven or eight years later after hearing this story, I was speaking to a group of Ohio county auditors and treasurers. After telling them the tale, one of the gentlemen told me that he had once met Harlan Sanders. He recalled telling "the Colonel" that he was from Highland County, Ohio. Harlan asked if that was anywhere near Lebanon and said there was a restaurant there that he had visited several times — the Golden Lamb.
Finally, in August 2019, I met Harlan Sanders' great-nephew. He said the events in the story lined up, but from what he heard, "Uncle Harlan" asked everybody whose fried chicken he loved for their recipe.
We'll never know many, if any, of Colonel Sanders' secret "11 herbs and spices" originally came from the Golden Lamb's recipe. What is known is that "the Colonel" knew good fried chicken when he tasted it. 
You will too if you order the "Ohio-Fried Chicken Dinner" during your next visit to the Golden Lamb.
Love history? Dinners with the Historian are returning! Join the Golden Lamb's John Zimkus on Wednesday evenings from 6 to 8 p.m.
---
Make your history part of our history — plan your trip to the Golden Lamb!
Restaurant Reservations           Hotel Reservations